Alastair Campbell opens IAB UK Leadership Series
IAB UK
From building a winning strategy to coping with crisis, Alastair Campbell opened Leadership Series 2021 with a gripping and honest insight into what it takes to be a leader
---
"He sat at the heart of government in those heady New Labour days and is here to share a unique view on what leadership looks like at the very top" explained our CMO James Chandler as he introduced our first Leadership Series speaker for 2021, Alastair Campbell. Having been Director of Communications for Tony Blair's government, Campbell has written 16 books, including the best-selling 'Winners: And How They Succeed' and, most recently, 'Living Better: How I Learned to Survive Depression' - a searingly honest account of how he has coped with depression.
Opening Leadership Series - our year-long programme to inspire and connect industry leaders - Campbell delivered a frank and fascinating talk covering what it takes to lead, the impact of the pandemic on people's mental health, the origins of Brexit and his views on today's key political players. Here are some of our key takeouts...
 
On leadership
Leadership cannot be viewed in isolation. According to Campbell, successful leadership comes hand-in-hand with both strategy and teamship. Expanding on this, he explained: "The strategy is fundamental, whatever you're doing has to fit the strategic framework… The best strategies you should be able to define in a word, a phrase, a sentence, a paragraph, a page, a speech and a book." Case in point: 'New Labour' was the winning strategy in 1997. 'America First' was Trump's winning strategy in 2016. "Strategy has to be rooted in the reality of where you are and where you want to get to" and mixing up strategy and tactics can have unforeseen consequences (more on which later). 
On teamship, Campbell said "deciding who and what the team is" is fundamental to good leadership. Focusing on the current pandemic, he argued that "we are all, at the moment, part of the team" and it's the leaders that have taken the public into their confidence that appear to be handling the crisis the best - whether that's Jacinda Ardern or Angela Merkel. At the top table, a unified approach - regardless of politics - is crucial, as is having people that "are willing to hold their feet to the fire". As Campbell put it: "If that team is just the narrow tribe around you then you end up in a position where you don't necessarily put the best people around the top table." His advice? Look to sportspeople. "Ask Michael Phelps about how he became the greatest swimmer of all time and the first thing he'll talk about is his team… the people who made him the best he can possibly be."
 
On mental health 
The COVID-19 pandemic is "making life a bigger struggle" and both businesses and individuals have a massive role to play in protecting mental health. As Campbell put it: "We can all have a huge impact on each other" and many businesses are now taking the mental health agenda seriously. Discussing his own experience, Campbell shared the strategy and tactics of experts that have helped him to understand and cope with his depression. Rather than telling him the problem or what he needed to do - something that many had already done to no effect - the successful strategy was to create a situation where he could realise himself what had to change.  
Of our current high-stress situation, Campbell said: "One thing that COVID has done is taken a small-talk question and given it existential significance… How are you, really?" He believes it's something we should all be asking ourselves and others at the moment as we reprogramme to function in different ways. While, "it's incredible how well most people have adapted… the changed way of working is making a lot of people really really struggle" both psychologically and professionally. In a situation like this, Campbell believes it's important to find anchors that allow you to have a sense of direction and chart 'a way through'. 
 
On where we are now 
It's no surprise that politics was a key part of Campbell's talk. With Joe Biden having been inaugurated as the 46th President of the United States just 24 hours before, Campbell said that Biden was setting a strategic framework in yesterday's speech: "A lot of [the framework] has been set by his opponent because Trump is still going to be a big presence on that political landscape, so it was very clever that [Biden] didn't mention Trump by name but identified the challenges… truth, unity, the battle between truth and lies. These are strategic signals."
Closer to home, Campbell believes that Brexit came about because David Cameron didn't have a strategy for Europe, "he had a tactic". Expanding on this further, he explained: "[Cameron's] strategy was all geared at winning the election and there is nothing wrong with that, it's proper for a political leader to want to win a General Election with a majority, but he completely underestimated what happens when you allow a tactic to drive a strategy on such an important issue." 
Looking to the future of politics and leadership, Campbell pointed out that we tend to underestimate the winning mindsets of dictatorships. He believes that the democracy vs dictatorship dichotomy is the next big debate for the world to navigate. 
Our next Leadership Series speaker will be Christine Armstrong - communications and management expert - discussing the future of work. Join us on Thursday 18 February.  
Leadership Series 2021 is supported by TikTok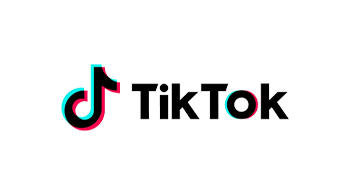 Why digital advertising works
Discover why digital advertising is effective for reaching your customers and building brands.