Anzu's recent US In-Game Advertising Report 2022 shows that gamers aren't who you think they are, writes Kirsten Howarth
You'd be forgiven for thinking that the average American gamer is a sulky teenager isolated in their bedroom playing World of Warcraft until the wee hours of the morning. Truth is, you're not even close. Welcome to the new era of family gaming in the US.

Banish the "boy in the basement" stereotype
With over 163.1 million video gamers in the US alone, accounting for just under half of the entire American population at the time of writing, the US has one of the biggest gaming audiences in the world.
New research from Anzu reveals that 76% of all US gamers identify as 'gamers' to some extent, with over 55% 'definitely' identifying as such. Perhaps even more surprisingly, the category of gamers that 'definitely' identify as gamers peaks at ages 25-44, rather than 18-34 as you may expect.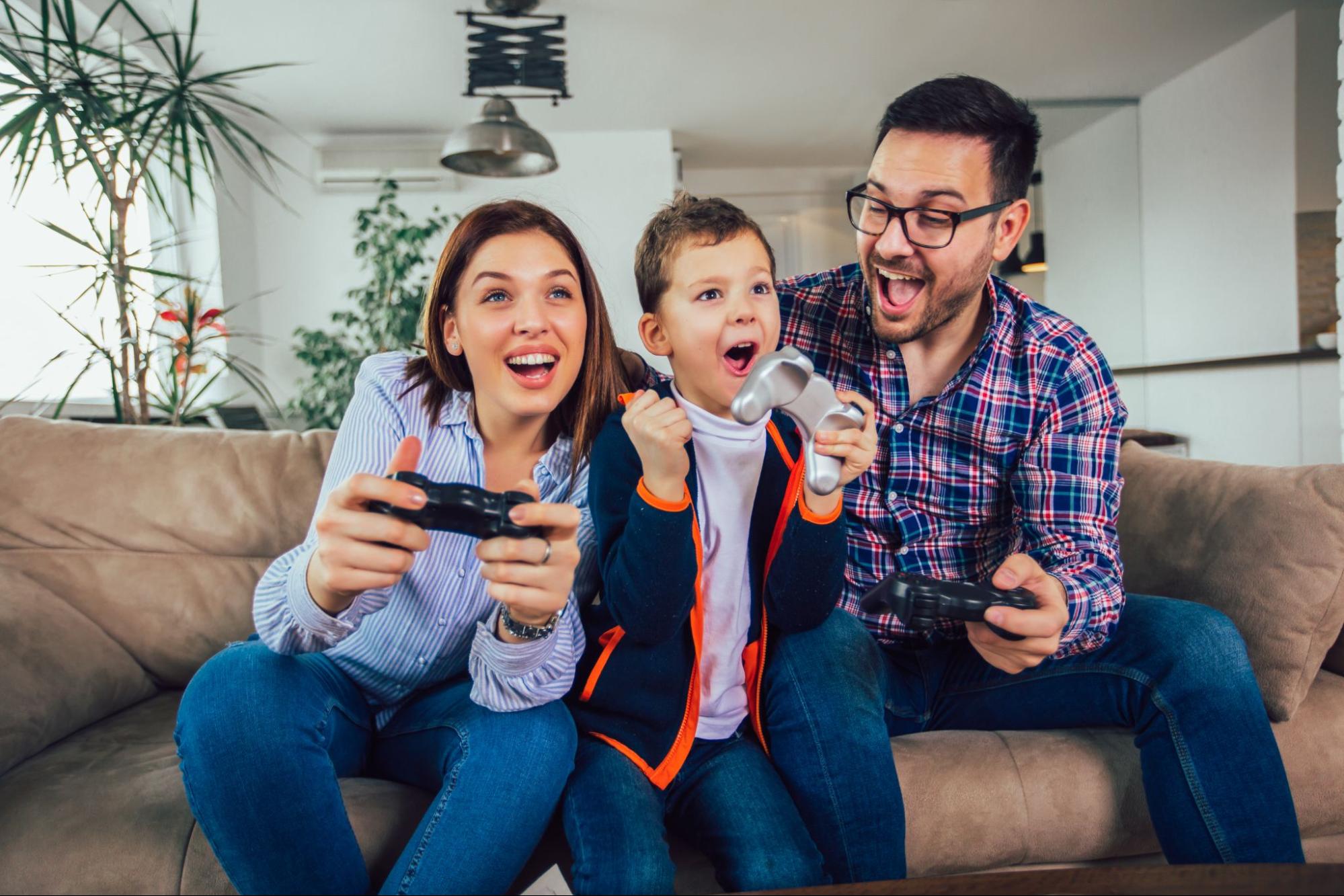 It's not just solo players who have been playing more during and after the pandemic. Grown-up children and their families connected and socialized through games like Minecraft during lockdown. According to Anzu's findings, even following the lockdown, family play is more prevalent than ever before, with 38% of US gamers living with their partner and children.
56% of middle-aged men and 44% of middle-aged women in the US most commonly play with their children, and 42% of gamers aged 55-64 play with family members, including grandchildren. The most popular gaming genres are generally family-friendly content, including casual, racing, and action games. Anzu's research found that the latter genre – action — is the most popular type of game amongst the US respondents.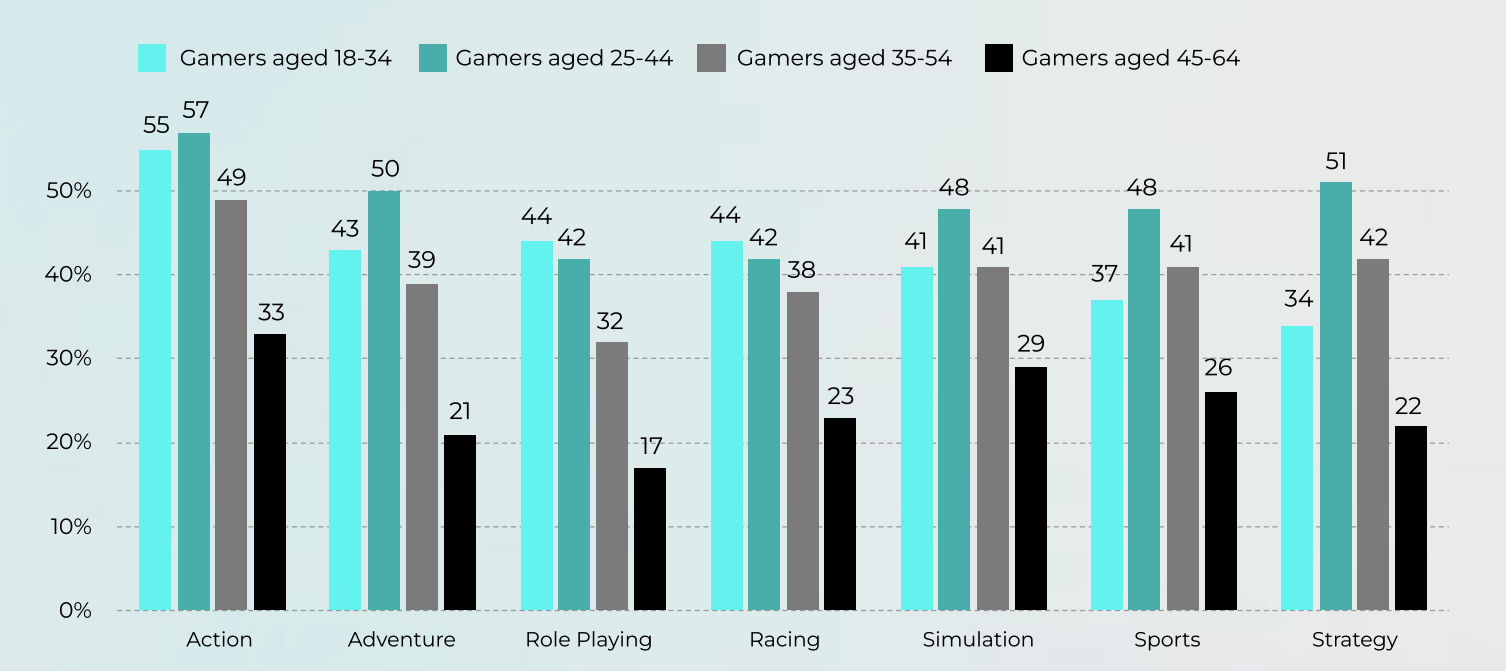 Exciting new family-friendly titles are everywhere, like the recent Kirby and the Forgotten Land on Nintendo Switch, which reported sales of over 400,000 copies in its first week, making it the best-selling instalment of the franchise. The popularity of multiplayer games like Jackbox and Overcooked have solidified gaming not just as a solo activity, but as a more accessible form of family entertainment, especially for the 58% of US gamers earning above the median US personal income (a fifth of which earn over $120k annually).
Games that aren't free-to-play are also able to use in-game advertising as a great alternative to highly-priced titles. In a culture already well-accustomed to advertising at every turn, it's no surprise that 75% of US gamers are positive or neutral towards in-game advertising, and over two-thirds of US gamers would welcome more brand advertising into their favourite games.

Console is king for US family gaming
Post-pandemic, it's clear that gaming is a family affair, holding its own against other popular entertainment media like movies and music. So, is gaming a successor to the family film nights of yore?
Yes, says the Entertainment Software Association. Their findings from ESRB data – the organisation that provides age and games ratings to video games in the US and Canada – saw that 31% of video gamers play with family members other than their spouse or partner, second only to the 53% of players who play with their friends.
Globally, mobile games remain the most popular with gaming audiences. However, Anzu's research saw that 88% of US console gamers strongly identify as gamers - more so than all other gaming platforms. Almost three-quarters of gamers in the United States reported owning a gaming console in 2020. With the US gaming revenue amounting to $4.68B at the beginning of this year, that puts console gaming at the pinnacle of the US gaming stratosphere.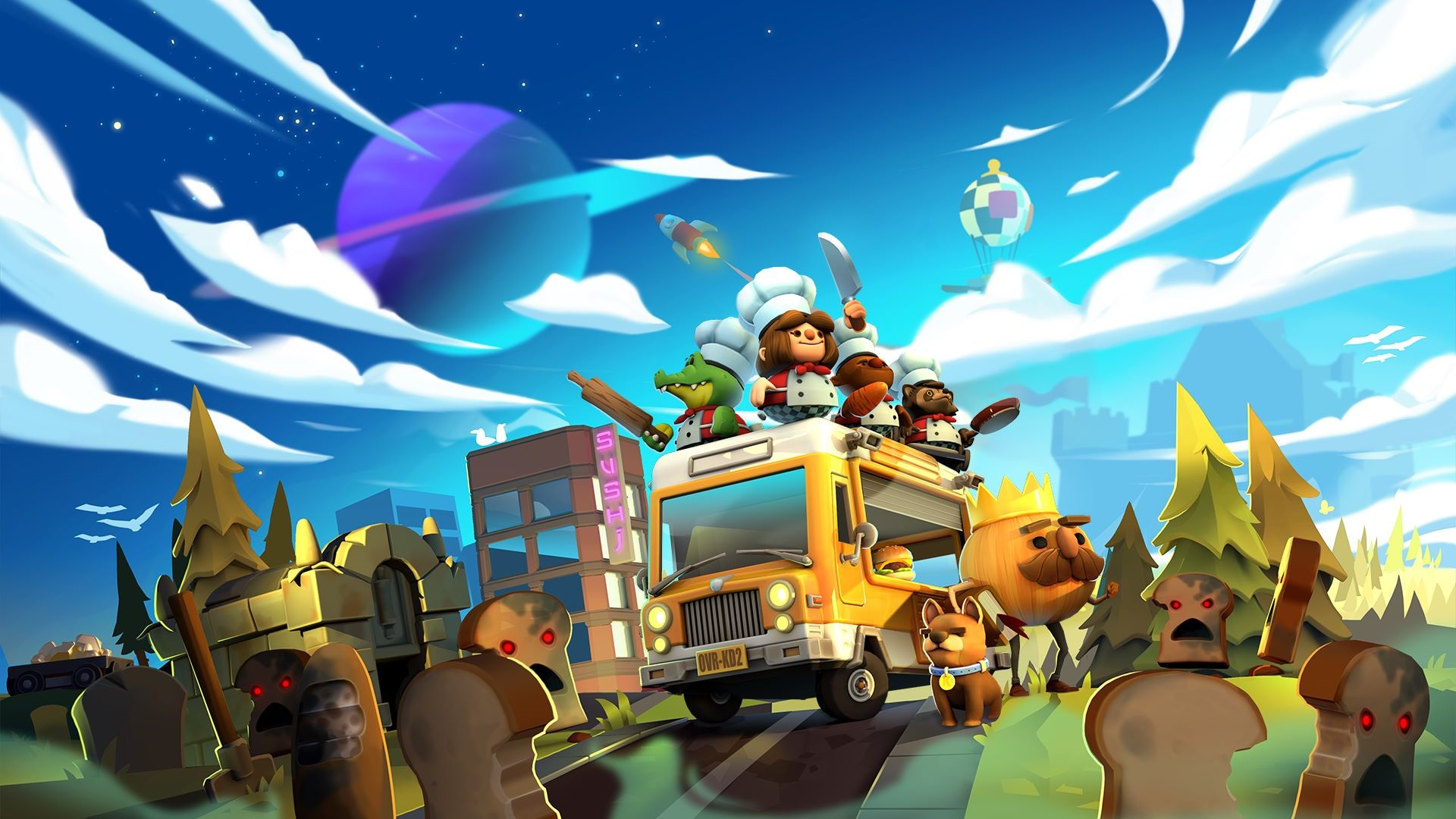 Power to the parents
While gaming has enjoyed a surge of popularity in the last decade, it has been marred in the past with concerns around video game content and violence in games. However, while the same study found that 75% of US parents stated that they were concerned about their child's safety when playing online, some 87% also stated that they found that video games can be educational – a huge turning point in how games are perceived among parents.
In a day and age where three-quarters of Americans have at least one video game player in their household and a third of players have children under 18, it's no surprise that 70% of parents now say that video games have a positive influence on their child's life, and three-quarters of parents play games with their children, according to ESA data.
It's not just companies like the Entertainment Software Association looking out for kids for family-friendly gaming. Ubisoft, the gaming studio behind Rayman and Assassins Creed, says, "we think playing with your kids is one of the best ways to ensure that the game content is suitable for them".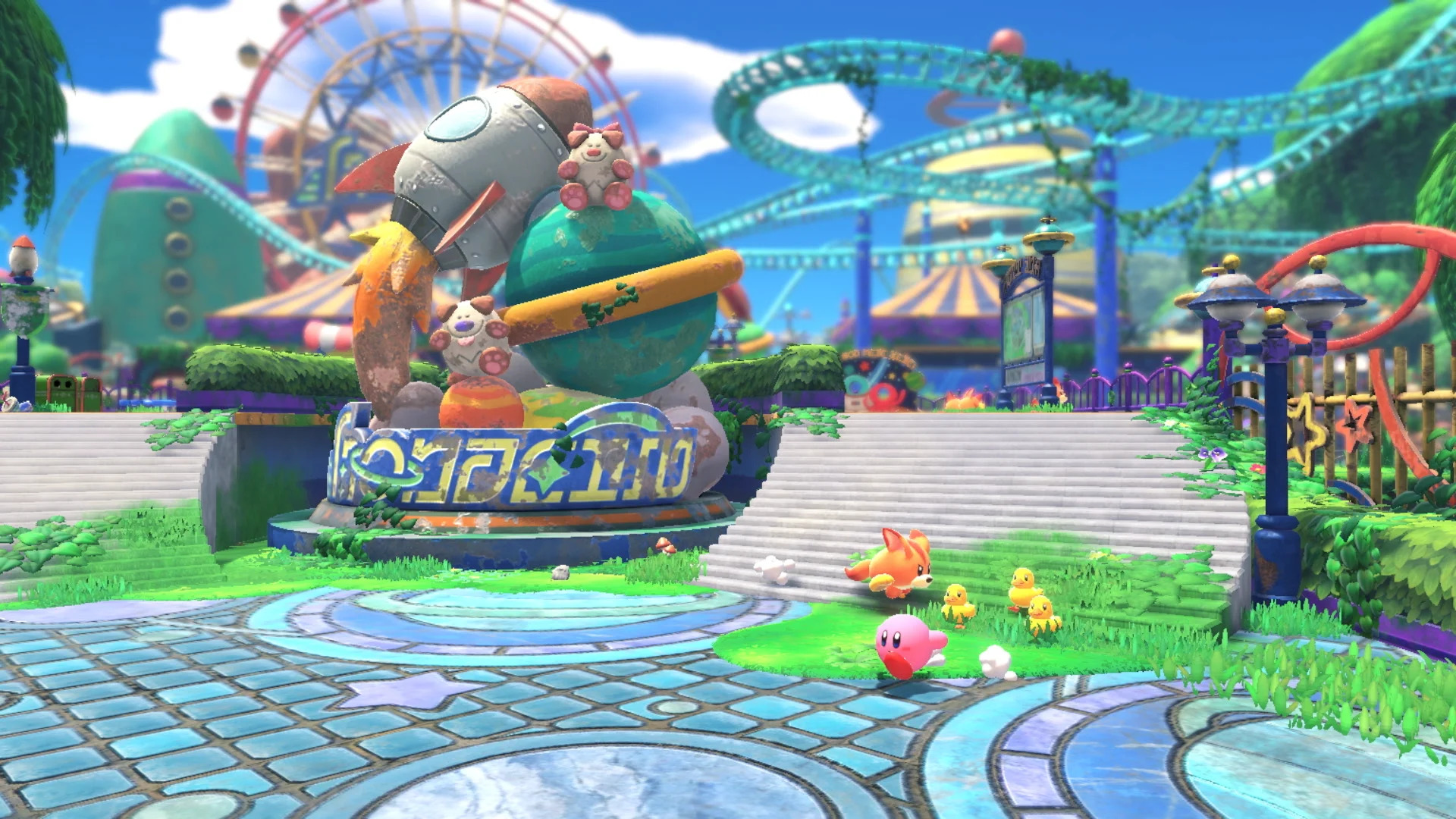 As a result, out of over 4,000 ratings assigned by the ESRB to console games in 2020, 65% of those games received an E or E10+ rating, ensuring that almost two-thirds of games in the console market are suitable for families and made to include children. This, combined with the statistic that 82% of parents use parental control settings on at least one of their child's game devices, makes console gaming not only hugely popular amongst US families but one of the safest mediums for brand safety in the world.
This is especially exciting news for brands looking to reach families and parents via in-game advertising. Of all of the respondents in the US survey, 66% of US gamers were willing to see more advertising and brands in gaming. In a country set to reach over 179 million monthly gamers by the end of 2022, it paints a promising picture for a world where families and children will grow up with gaming ingrained in the family unit.
Deep dive more into the US gaming market and download the Anzu US Insights Report here.
Posted on: Friday 13 May 2022