Webinar: Working towards equality in an unprecedented time
This event is not available for Non-members
This content is only available to IAB UK members
If you are a member, log in to get on-demand videos and catch up on any events you may have missed.
Event Overview
This is a recording of the event. You can no longer book but IAB UK Members can log in to watch it on demand.
BBC presenter Emily Maitlis has been praised for her frank assessment of the coronavirus outbreak when she stated that "the disease is not a great leveller". Since there is significant inequality in the social impact of the pandemic, we must consider how everyone in our industry is affected. From illness to furlough. From working from home without outdoor space to juggling family care. From sharing a broadband connection with four housemates to neurodiverse minds getting used to a new structure.
 We'll take a look at some of these issues, how we can manage them inclusively and then plan for a better future.
This course is perfect for...
Delegates of all levels
Delegates interested in diversity and inclusion
Agenda
09:30
Introduction & Welcome
09:35
Gender Stereotypes in Online Advertising - a Female Perspective
Despite significant, high-profile calls for changes in the way gender and gender roles are represented in online advertising and improvements over the last five years, there's still work to be done.

In order to understand the intricacies behind getting gender portrayal right, Unruly surveyed more than 1,200 women from around the world and identified three key areas that are the driving forces of frustration for women around the world -- body types, roles in the workplace and ethnic diversity. Please join our Global VP of insights, Rebecca Waring who will share the findings.
09:50
Why inclusion is business critical
Business is being revolutionised before our eyes. With the pandemic of coronavirus and a pandemic of racism driving a seismic shift in society, right now this a business critical moment to transform with diversity, inclusion and equality at the heart of your leadership and business. All at the same time. I&D is critical to survival, future-proofing your people and culture, giving you the opportunity to build back better.
10:05
Riding the Corona Coaster
The presentation will reveal how Havas Media Group worked with its people to manage the impact of the Covid-19 outbreak. Following the timeline of the pandemic, it will show how the agency group responded in order to help its people be at their best. Ewen will explain how the group developed an approach to the crisis, before exploring how it played out. He will also discuss how Havas Media Group will continue to support its people's mental health post Covid-19.
10:20
Supporting Diverse Communities
In this session, Miriam Faber, Content and Campaigns Lead for Northern Europe, will discuss how despite the call for shifting business priorities as a result of the coronavirus, the issue of D&I diversity is one that is more important than ever. Miriam will provide a number of examples of how Facebook is supporting communities to bring the world closer together.
10:35
Neurodiversity: the impact of lockdown and isolation
In this session Matt will look at how m/SIX have addressed topical issues during lockdown, from supporting staff with their physical and mental health, through to how we have supported our neurodivergent staff. Additionally, Matt will explore how HR in particular have addressed mental pressures people are being put under by the current crisis. Finding a new rhythm, showcasing entrepreneurialism in adversity and really amplifying collaboration have been key to our success in this area, to-date.
10:50
Will Covid prove to be a tipping point for inequality
Su-Mei will share insights on whether the crisis is a tipping point for inequality in society, the role of the media and advertising sector in creating and exacerbating negative stereotypes, the digital divide in the charity sector, why it's never been more urgent for marginalised communities and people with lived experience to be listened to, how brand purpose is likely to evolve as a result of COVID-19 and what media, creative and digital businesses can do to be part of the solution.
Meet the speakers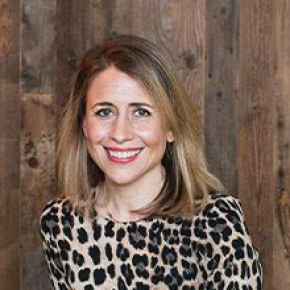 Sophia Haynes
IAB UK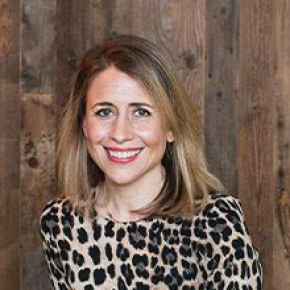 Sophia Haynes
IAB UK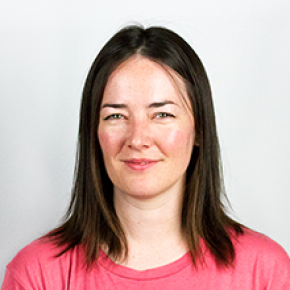 Rebecca Waring
VP Insight, Unruly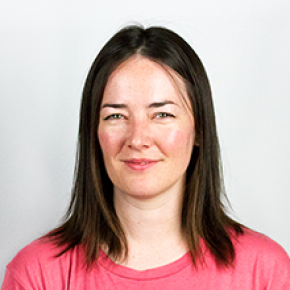 Rebecca Waring
VP Insight, Unruly
Following graduation from Cambridge University, Rebecca has worked at both Comscore and Microsoft. She joined Unruly in 2014. Rebecca has a talent for choreographing data coming up with original angles and techniques, Rebecca was naturally drawn to Unruly through its work with academia and in-house research projects.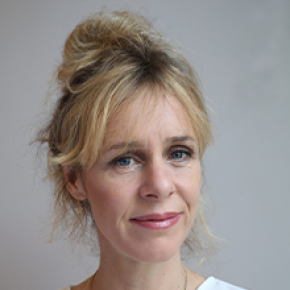 Ali Hanan
Founder & CEO, Creative Equals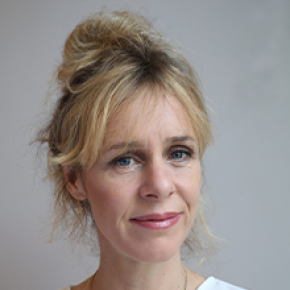 Ali Hanan
Founder & CEO, Creative Equals
Creative Equals started as a side-hustle by the award-winning digital Creative Director Ali Hanan in 2015. Throughout her 20+ year career, she'd seen the impact of the lack of diversity within the UK industry. In the UK this year, just 17% of Creative Directors are women; and 1-2% come from multi-cultural/BAME backgrounds, which has a profound impact on who is 'seen' in the media. So she set up Creative Equals as the change we need to see across the industry with the belief diverse teams drive diverse work and products for diverse audiences. She left her role in 2017 and focused all her efforts into growing the organisation. Four years later, the business is an award-winning global consultancy, spanning the UK, US and India. The non-profit organisation partners with clients across a number of different sectors, including creative, media, PR, recruitment, technology, brands and more.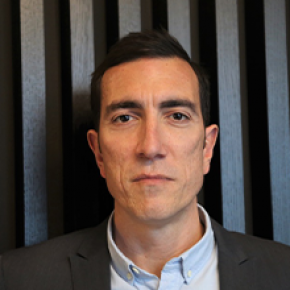 Ewen MacPherson
People Director, Havas Media Group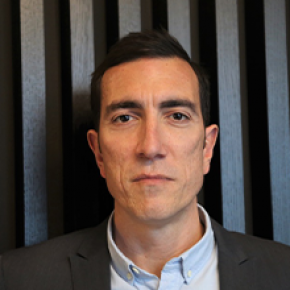 Ewen MacPherson
People Director, Havas Media Group
Ewen is a senior HR professional with experience in leading people and talent programmes for complex media, retail and broadcast businesses. As People Director at Havas Group Media, he manages a team of 12 people to effectively deliver an industry-leading HR offering.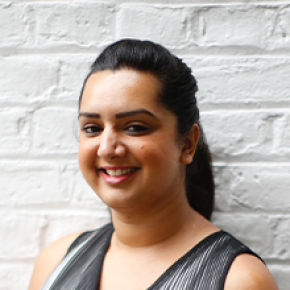 Miriam Faber
Content and Campaigns Lead for Northern Europe, Facebook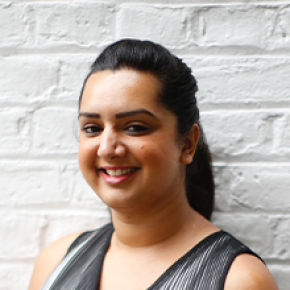 Miriam Faber
Content and Campaigns Lead for Northern Europe, Facebook
Miriam comes from a journalistic and editorial background, with a particular interest in youth culture. With 17 years of experience – she has helped to diversify the marketing for some of the world's most loved brands including Nike, ASOS, Warner Brothers and Nando's. She currently leads Content and Campaigns across Northern Europe for Facebook and Instagram, where she is also a co-lead for the PRIDE@ Facebook Resource Group.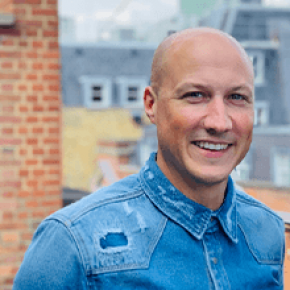 Matt Jordan
Head of People, M/six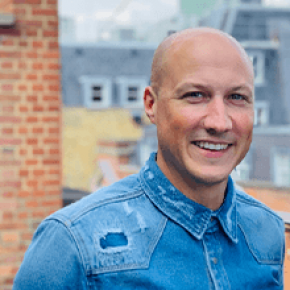 Matt Jordan
Head of People, M/six
Matt Jordan is Head of People, UK and EMEA at m/SIX. He is tasked with driving forward the agency's people and talent agenda. m/SIX's ambition is to be the most important place in its people's careers, and as clients embrace innovative new agency models.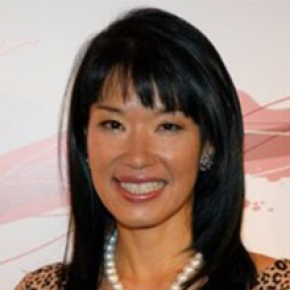 Su-Mei Thompson
CEO, Media Trust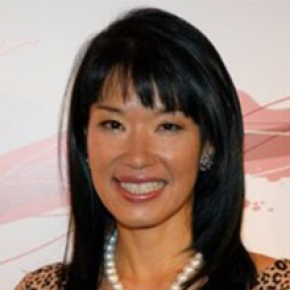 Su-Mei Thompson
CEO, Media Trust
Su-Mei Thompson is CEO of Media Trust, a non-profit organisation that channels skills and other resources from the media, creative and tech sectors to give charities, local communities and young people a stronger voice. A passionate advocate for equality and diversity, Su-Mei was formerly CEO of The Women's Foundation, a member of the Equal Opportunities Commission HK and recognised in last year's Cranfield BAME Women To Watch List.
Why digital advertising works
Discover why digital advertising is effective for reaching your customers and building brands.