Programmatic 101
(Registration 08:45 - 09:00)
IAB UK Events and Training Space, 14 Macklin Street, London, WC2B 5NF
Not a member yet?
From events to training to research, find out what becoming part of the IAB means for you and your team.
Become a Member
Event Overview
Unlock the power of programmatic with this one-day course, covering everything from combining data and creative to meaningful measurement. If want to buff up on the basics of how an ad is served programmatically and make sure you're up-to-speed with current practice – this one's for you.
What will you learn?
The technologies involved in serving an ad programmatically
Audience targeting and creating personalised ads
Campaign activation and optimisation in practise
Measurement in programmatic campaigns
This course is perfect for...
Sell-side: Junior Ad Ops and Campaign Managers
Buy-side: Planning Team and Ad Ops and Campaign Managers
Advertisers: Digital Marketing Managers
Agenda
09:30
What is programmatic?
An introduction on the definition of programmatic and an explanation on where it all started.
10:00
The programmatic process
We'll explore the four key pillars of programmatic delivery for an advertiser – data, creative, activation and measurement.
10:20
How a programmatic ad gets served
A step-by-step guide to how an ad gets served programmatically.
11:15
Data collection & segmentation
We will cover:
1st, 2nd and 3rd party data types and how data is collected– with a particular focus on GDPR

How these data types are brought together to create audiences

An exercise where you will present back data sources that could be used for a live brief
12:00
Creative personalisation
Based on the previous session, how can technology personalise creative? This will involve an interactive exercise to design a creative that brings in information from a product feed.
13:45
Activating programmatic campaigns
We will look at how programmatic campaigns can be activated in a live DSP demo, including a team effort to set up a campaign in the DSP.
15:30
Measurement Matters
An introduction to the different metrics a buyer might use for different campaign types.
16:00
Bringing it all together
A summary of the day, with discussion between members on what they learned and any outstanding Q&A.
Meet the trainer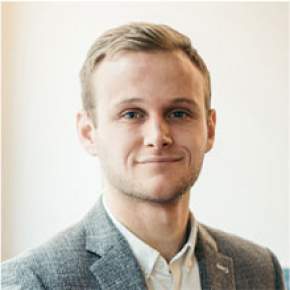 Lloyd Greenfield
Senior Client Partner, The Programmatic Advisory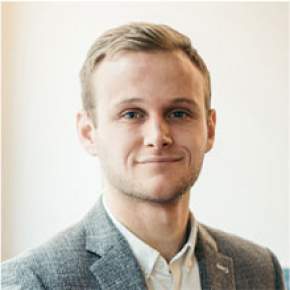 Lloyd Greenfield
Senior Client Partner, The Programmatic Advisory