The IAB's latest UK digital advertising spend figures, showing details of January to June 2018.
•    At half year, the total UK digital advertising market is worth £6.4bn, up 15% y-o-y
•    Search is worth £3.3bn, up 15%.
•    Display is worth £2.3bn, up 20%, largely driven by video growth. 
•    The classified market has remained steady at £726m.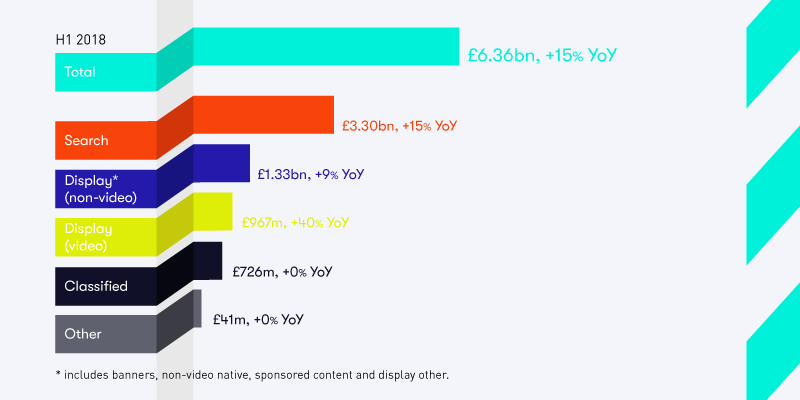 You can download the full infographic from the link below.
Please note that there has been a methodology change for H1 2018. The half year figures are based on modelled data only, conducted by PwC. The IAB will release Full Year 2018 figures in April 2019 which will provide an in-depth breakout of the Digital advertising landscape.
You can read the full press release here. For more information, head to our Adspend page or get in contact with us via email: research@iabuk.com