IAB UK Influencer Marketing Trends: Audience insights during the coronavirus pandemic
Antonio Forte - Industry Initiatives Executive, IAB UK
IAB UK's Antonio Dale Forte looks at trend reports from IAB UK Influencer Advisory Group to see how user behaviour has changed during the COVID-19 outbreak
---
The lockdown and resulting economic downturn have had a seismic impact on our industry's ability to function as normal. Brands have been more reluctant to spend due to increased uncertainty and consumers have significantly altered their behaviour in response to widespread societal changes.
In this context, it's important for us to understand how we can best adapt our offerings to cater to this 'new normal'. Therefore, we at IAB UK have reached out to our members to share insights into how their various market sectors have found successes in such an unusual time.
In this piece we'll be examining the insights shared from members of our Influencer Advisory Group to see how they've adapted to the lockdown. How can influencer marketing help brands remain connected with their consumers through this trying period?
Firstly, it is useful to understand why the influencer market is in a position of strength in the current climate. With restrictive measures on where we can be and what we can do, people are naturally spending more time at home. This has meant that social media has seen a drastic increase in use, with Gleam Solutions reporting a 35-60% increase in internet traffic and a 300% increase in Instagram Live usage throughout the lockdown. People are using social media as a form of escapism in a world where outdoor pursuits are difficult to safely engage in.
This increase in social media use has created a system in which influencers are uniquely positioned to help bring communities together around a common purpose – such as staying indoors. It also gives people a welcome distraction to what is going on in the world around them.
In insights shared by Gleam Solutions, we can observe in more detail how this has provided an opportunity for influencer marketers to thrive. Findings suggest that community activity is a safe way to interact with consumers, and that influencers can provide the human connection that brands need to engage with this community spirit. This means that as spend is driven online, influencer content can provide substantial impact and give brands a platform to tell appropriate stories to consumers in a tone that they are already engaging with on a day to day basis.
What's more, in a time when traditional content production has become difficult, influencers have the ability to produce and distribute content from their own homes, in a way that can provide ready-made, crowd-sourced insights and feedback through comments and interactions. Despite the innate limitations to the various social media engagement systems, this is an incredibly powerful tool in understanding consumer sentiment quickly and honestly.
In an interview shared by Influencer, we can see more closely how individual content creators have adapted their styles to better reflect the change in consumer priorities. Alex Stead, a travel photographer and creator, said that "many creators are using the time to edit and build their relationships with their communities". He continues: "They're spreading positive messages to their audiences and also showing them that you can still create and reflect while staying at home."
Alex goes on to discuss how he has been diversifying his content offering by sharing video editing tutorials in a time when travel has become impossible for him. It is important to recognise here that the strength of influencer marketing comes directly from the creativity and adaptability of the creators. By diversifying the content that they put out over the lockdown period, they are creating new opportunities to establish connections with consumers, and by extension paving the road for brands to do the same.
These promising signs are backed up in insights put together by HypeAuditor. Their research shows that the value of influencer marketing on Instagram in 2019 reached $5.24billion, and despite the negative economic effects of the Covid19 pandemic, this number will not fall below $5bn in 2020, potentially even increasing. This optimistic outlook is backed up by analysis of over 3million posts and is indicative of the resilience and adaptability of the influencer market.
In insights shared by TRIBE, we can take a more in depth look at how brands have been able to take advantage of the strong position of influencer marketing during the lockdown. Production companies are starting to realise that content created on an iPhone can prove just as effective as traditional methods under the right circumstances. Brands such as L'Oréal, St Tropez, TGI Fridays and Fortnum & Mason have all found success over lockdown through evolving their influencer marketing strategies for a home-based economy. Plans can move from conception to reality in under 48 hours due to the low production costs of the content, meaning strategies can be agile and reactive in a time where uncertainty reigns supreme.
TRIBE have launched over 280 campaigns globally during the lockdown. This gives an indication that brands are well aware of the strength of influencer marketing to connect with consumers in a crisis. Pair this with a recent survey suggesting that 82% of people are open to discovering new brands entirely through Instagram, and it is clear that influencer marketing represents a valuable opportunity for marketers when looking for alternative ways of conveying their message to their target audience.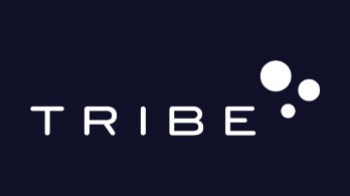 Tribe
Tribe asks why have some brands have thrived during the pandemic and how they can continue to cut through and connect with customers.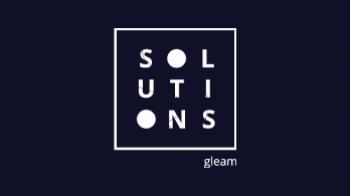 Gleam Solutions
Gleam Solutions examines the impact COVID-19 on brand management and how brands can best work with influencers.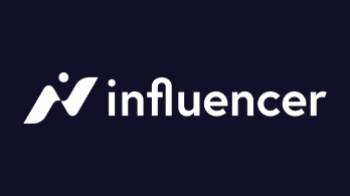 Influencer
Influencer CEO Ben Jeffries sits down with travel creator Alex Stead to discuss the impact of Coronavirus on the travel industry.
Why digital advertising works
Discover why digital advertising is effective for reaching your customers and building brands.