Recap on IAB UK's first Retail Media Roundtable
Posted on Monday 07 November 2022 | IAB UK
Our inaugural Retail Media roundtable brought together players from retailers, agencies and ad tech to debate how to evolve the market
---
Bringing together retailers, agencies and ad tech, our inaugural retail media roundtable was - as IAB UK's CMO James Chandler put it - "the perfect example of how the IAB can bring together players from across the supply chain to do things that they can't do alone". With Dr Daniel Knapp providing a macro-economic view of the retail media landscape and his growth predictions for the market, the afternoon also saw key players from the world of retail media discuss where the market needs to develop and what help is needed - from creating shared standards to navigating ad tech.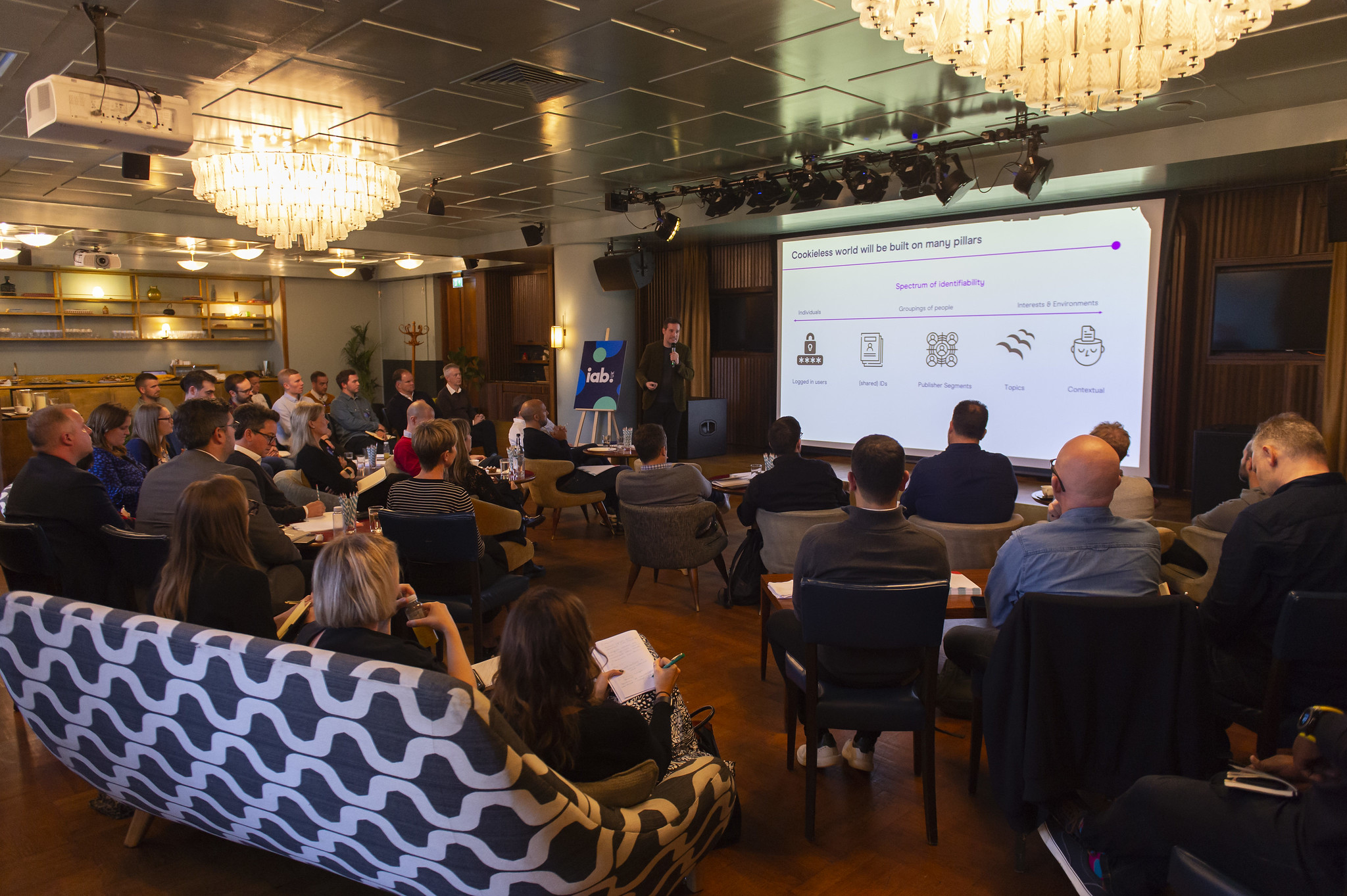 We're seeing a 'perfect storm' to accelerate growth
The current economic climate, paired with structural changes within the digital advertising industry as third-party cookies are phased out, is creating a "perfect storm to lift retail media into adolescence", according to Knapp. He talked the audience through an overview of the current 'polycrisis' facing the UK economy, which is fuelling a shift  "away from expanding market share to profitability" within businesses. He also highlighted how "SMEs are reaching natural spending barriers", with 2023 predicted to see investment dip, before it rebounds in 2024. 
Yet while this is clearly a challenging market, retail media is well placed to thrive as the deprecation of third-party identifiers further fuels the value of first-party relationships. At the moment, the UK and the EU make up a small share of the global retail market - only 3.1% in a market largely dominated by China - but the UK is rapidly catching up with France, the current European market-leader. Knapp predicts that we will see retail media outperform the overall digital ad market in the UK, with it set to reach £7.8bn in spend by 2026. As he put it: "This is not an emerging channel anymore… the current market is as big as search was two and a half years ago."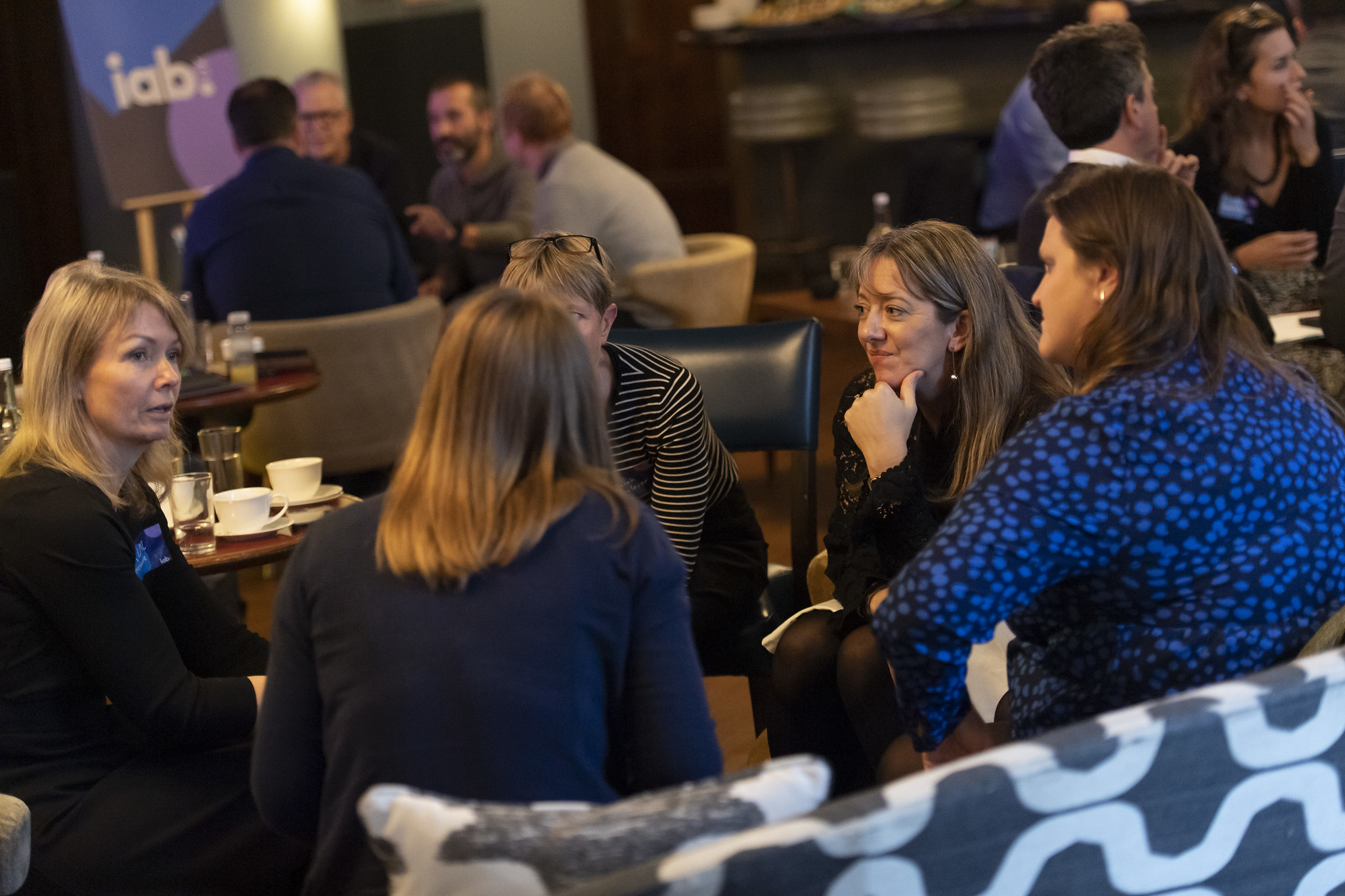 How can the IAB help?  
At the IAB, we have conducted over 30 hours of interviews with people within the digital ad industry to understand what they think about retail media and where we should focus our efforts in order to grow the market. Five key themes emerged from these discussions: definitions and standards (mentioned by 86%); education (72%); proof points (70%); measurement (68%); and retail media data (64%). 
Discussion at the roundtable focused on what should be prioritised in order to move the retail media industry forwards. The importance of education, as well as establishing standards and definitions, both came through strongly within the feedback. Some pointed out that proof points and measurement can only have value if we have a shared understanding of what they mean. 
In terms of education, there was an awareness that this is a dual job. Retailers need guidance on how to be media owners and gain the ad tech expertise they need. There was also a call for a 'who's who' of the industry, to allow those working within retail media to understand the wider digital advertising supply chain - where to go for expertise on particular subjects, what partners to work with, or what data sources to use. Meanwhile, advertisers and agencies need educating on how to make the most of the retail media opportunity, and how it fits within a wider campaign plan.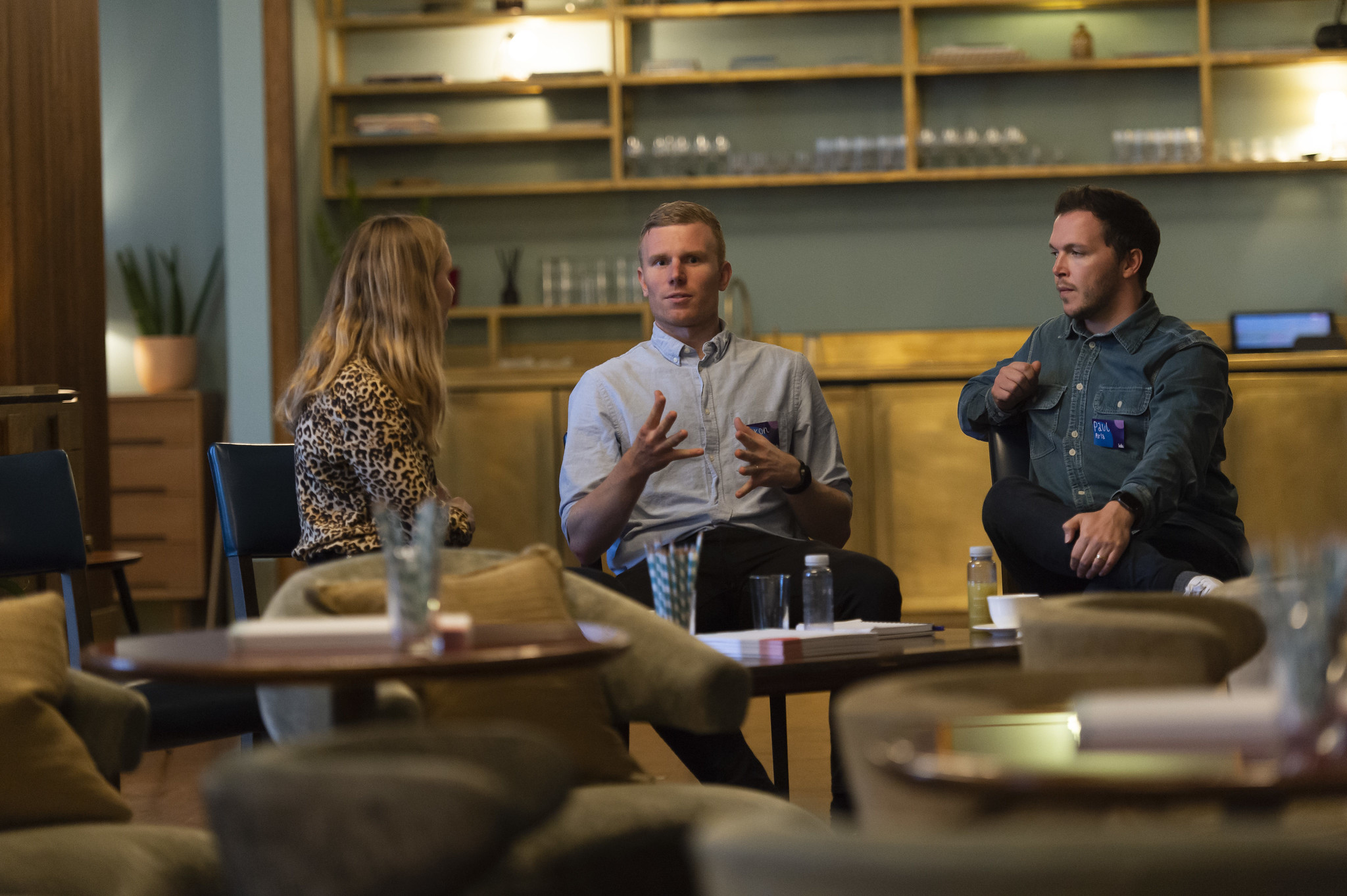 There was an overall agreement that the IAB can take a leading role in bringing different players together to define and agree standards, as well as to further education - both within the retail media sector and the wider digital advertising industry.
You can find more pictures from the event here. 
 
Why digital advertising works
Discover why digital advertising is effective for reaching your customers and building brands.