Leadership Summit 2023: The highlights
Posted on Thursday 09 March 2023 | IAB UK
With speakers including The News Agents' Lewis Goodall, The Football Association's Kay Cossington and clinical psychologist Dr Julie Smith, Leadership Summit 2023 brings together experts in their fields to inspire, inform and spark debate
---
Day one - morning 
"I wanted to start today by going on a small but relevant tangent", explained IAB UK's CEO Jon Mew, opening our seventh annual Leadership Summit. With examples including sea otters, bees and elephants, Mew focused on how animals collaborate in order to survive, but the animal that's best at collaboration? "It's us - humans. We have that mutual desire to work together, which is what this event is all about, and what the IAB is built on."  He covered how the industry needs to collaborate in order to evolve privacy and transparency, build on the Gold Standard, and embrace the possibilities that new tech offers.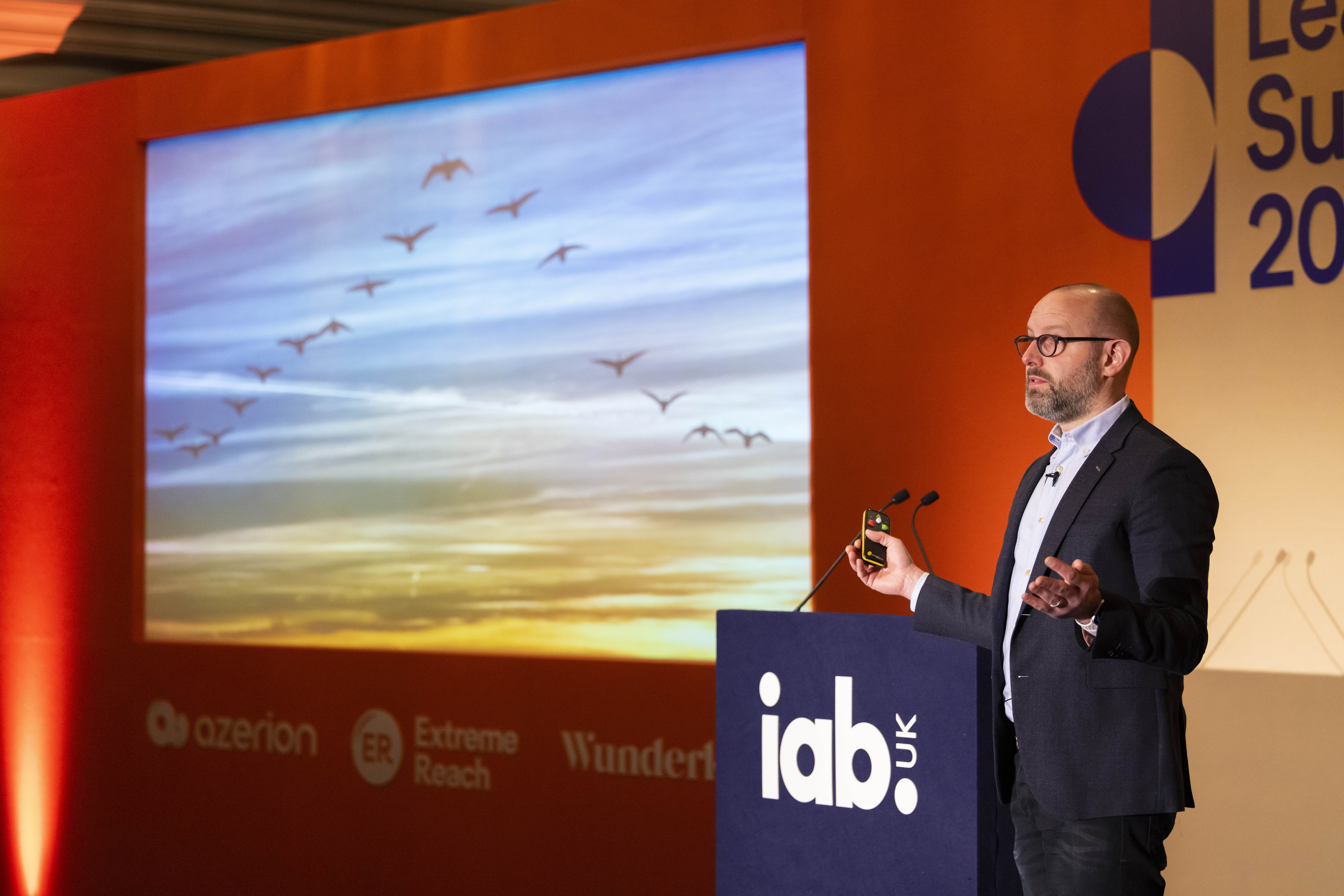 The first session of the morning saw Lewis Goodall, journalist, broadcaster and co-host of The News Agents podcast, share his view on the current state of British politics. "I often get asked 'are things ever going to go back to normal?'" Goodall explained. "Some people talk like we might go back to 2006 or 1999 or some sort of golden period of political stability… I just don't think that exists." With living standards in the UK not having risen since 2003 - which "has literally never happened in a democracy before" - political instability is not going anywhere. From the ongoing fallout of Brexit to Boris' continual circling of the Conservative party "as an ongoing threat", Goodall doesn't believe that the next election will usher in a period of national stability. The most likely outcome, in his view, is something similar to the 2010 coalition: "Don't bet your bottom dollar that the next Government is a Labour majority… that would be the biggest swing since 1945."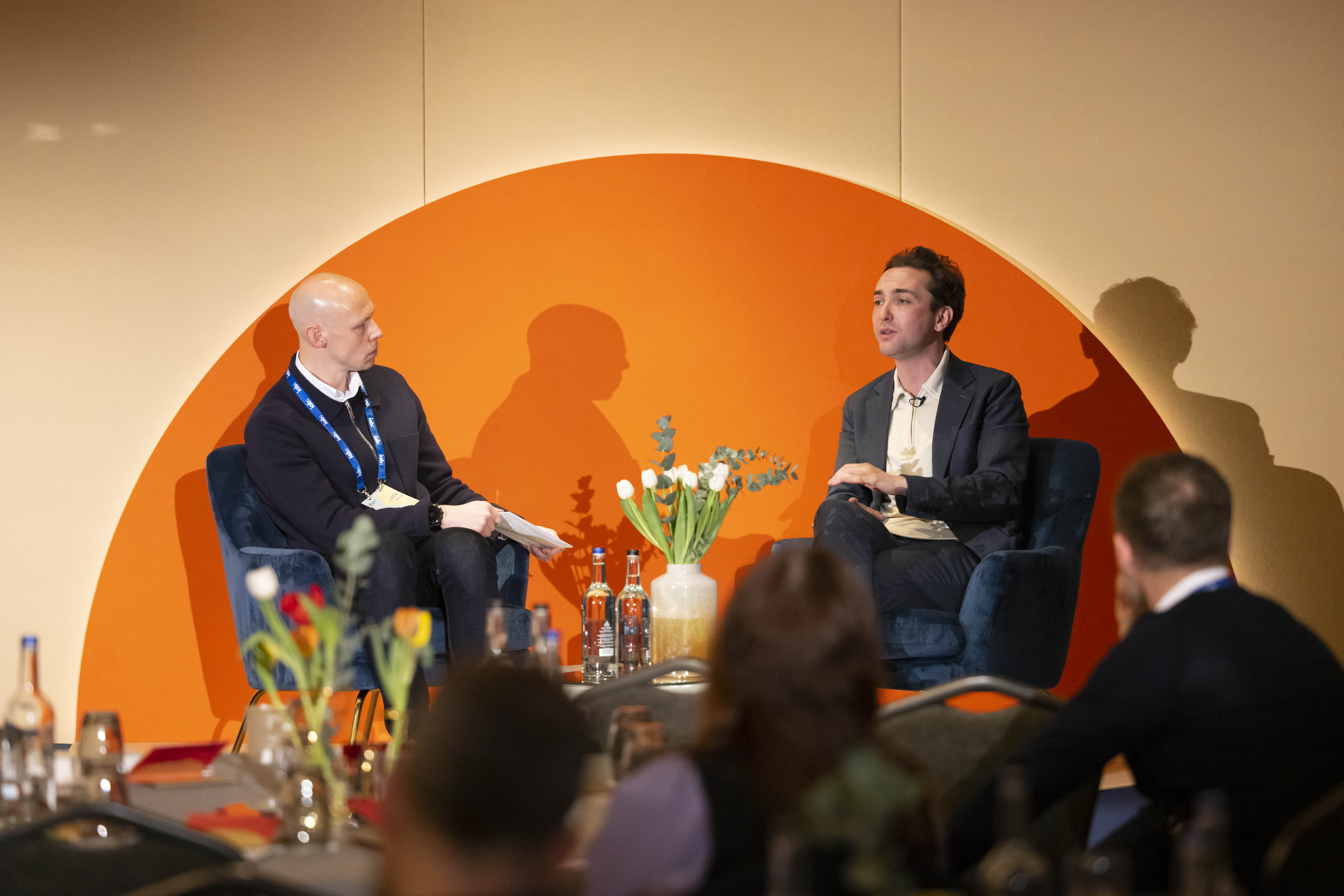 As many businesses still wrestle with the challenge of where we work, researcher, author and vlogger Christine Armstrong discussed the continued complexities of home vs office working - and everything in between. One major challenge is the lack of a reliable indicator of productivity, but she said that what matters most is our ability to get on with what we're meant to be doing.  "The problem is the explosion of things that ping", she explained. "We're bombarded with messages continually and we can't sit down and focus." She advised leaders to address the issue of overwhelm head on and come up with a plan as a team: "Ask what communication is helpful and what's disruptive. Agree as a team, trial it, review it, and make it work." She also revealed that while many people thought they wanted fluid hybrid working, in reality they prefer fixed hybrid as it enabled them to better plan both their personal and working life: "They might go kicking and screaming from one to the other but they like it better when they get there."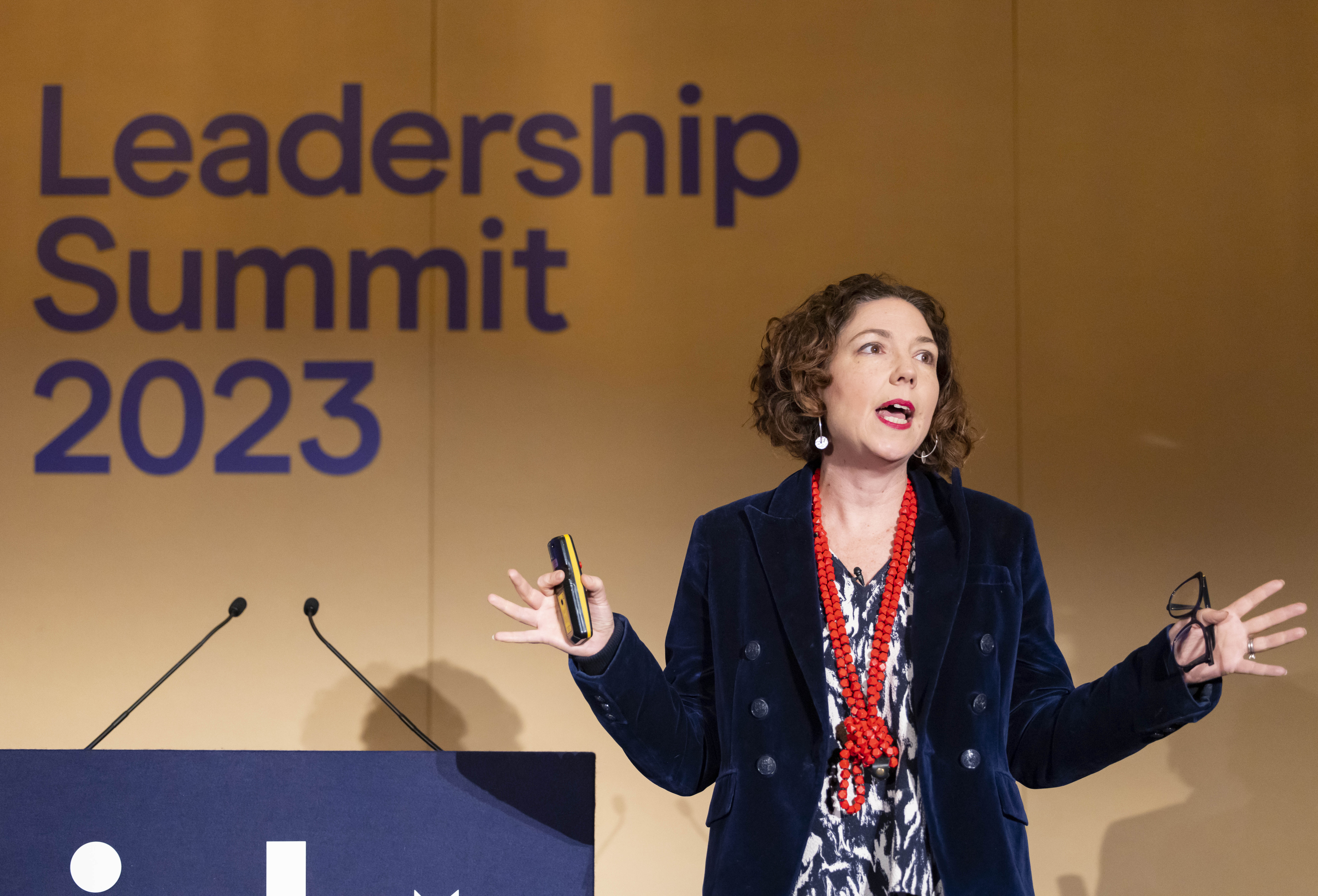 Making his Leadership Summit debut, economist Dr Daniel Knapp was next, sharing a macro-economic outlook for digital advertising and the technocratic changes that could reinvigorate the entire industry. While areas such as CTV and retail media are much publicised areas of growth within the digital ecosystem, Knapp focused on some of the "less spectacular and less obvious" pockets of growth being driven by administrative changes that are taking place as we move towards a hyper-transparent and increasingly performance driven infrastructure. An example of this is the growth of media and data partnerships, as well as adtech and cloud partnerships. These aren't the sort of changes that hit the headlines but they represent "new thinking and a change in the pipes driven by privacy innovation".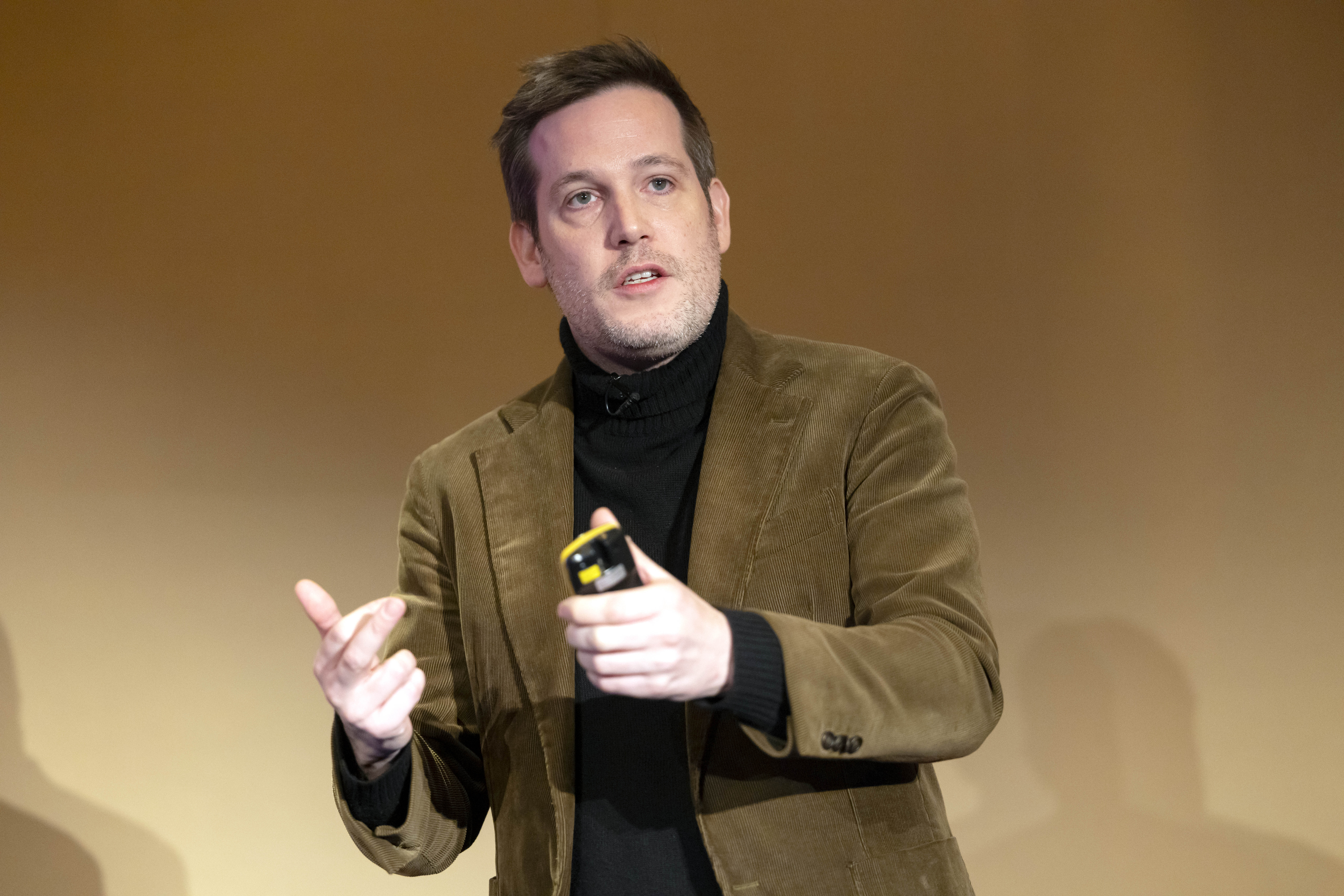 Day one - afternoon 
After lunch, David Wilding, Twitter UK's former Director of Planning, chaired a panel on how to supercharge your agency relationships . Vicky Fox, Chief Planning Officer at OMD UK, urged people to stop thinking about channels in isolation, "because the magic happens when you put channels and platforms together". Meanwhile Marcos Angelides, Chief Strategy and Innovation Officer at Spark Foundry, called for all partners to keep the channels of communication to the agency open: "The partners I work most with are the people who send me interesting info and stats they've come across so, naturally, they stay top of mind." When it comes to staying in touch, Lauren Ogúndèkó, Chief Digital Officer at Initiative, requested partners help her to make good decisions: "As agencies, we're inundated with so many different types of partners and there's a lot to navigate - not just for us but also for clients who often want us to distill their own decisions. I often need to get something delivered in a straightforward manner but I don't have all the answers so I need you to help me get there quickly and efficiently."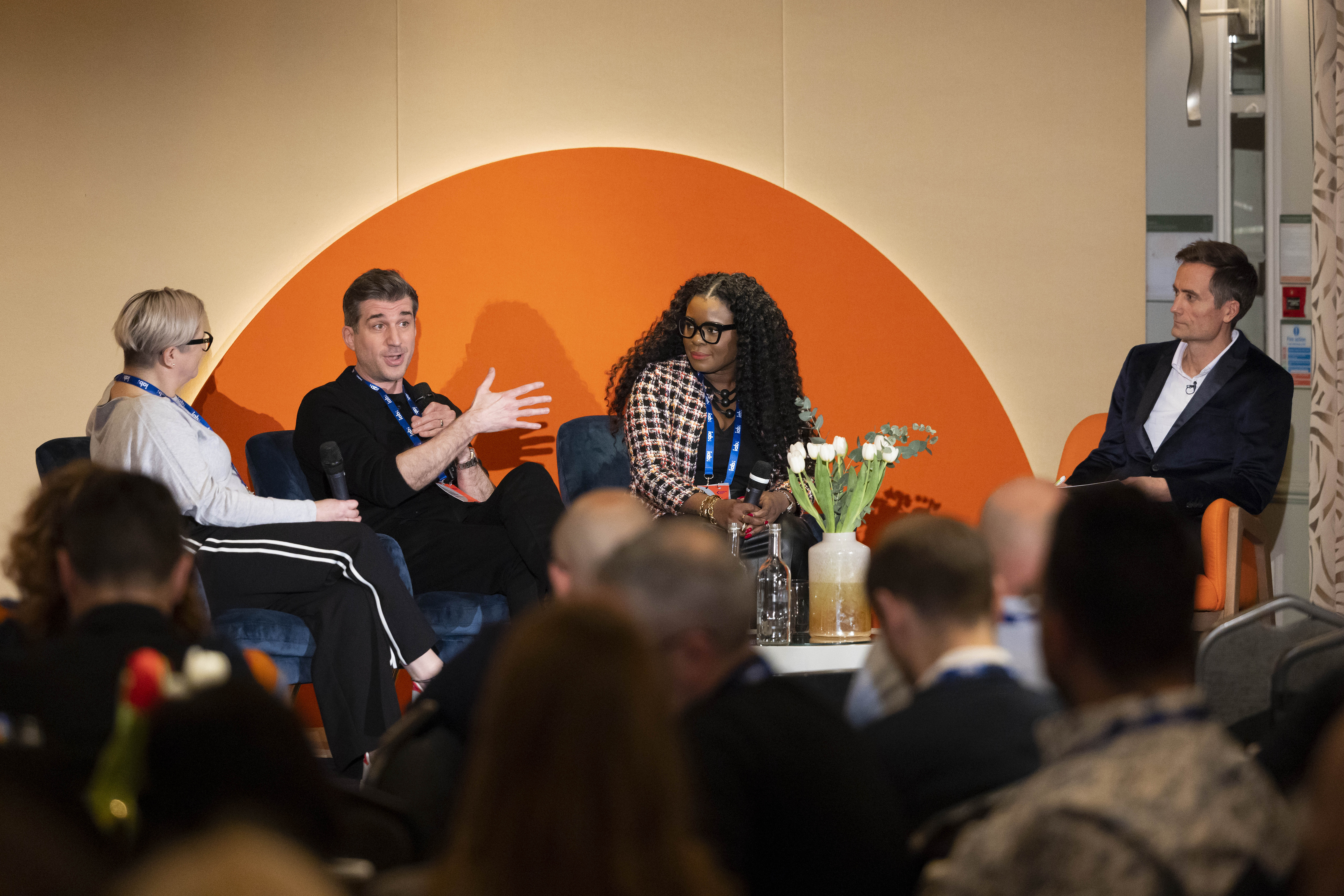 "I'm striving for change in our society and I'm unapologetic about that", explained Nishma Robb, Senior Director, Brand and Reputation Marketing at Google, who followed the panel session. Robb shared insights from Google's study 'Mirrors and Windows', which surveyed over 10,000 people across the UK to uncover the identity of modern Britain and how people's media choices inform their sense of who they are. The results show that 85% have a real concern about the divisions in our society, with Robb exploring the role that media can play in forging connections and allowing communities to feel seen. From her own perspective growing up in a South Asian family in Watford, Robb said that she "didn't see anyone that looked like me in the media… that changed the shape of my ambition. I wanted to be in media, someone telling the stories of someone like me".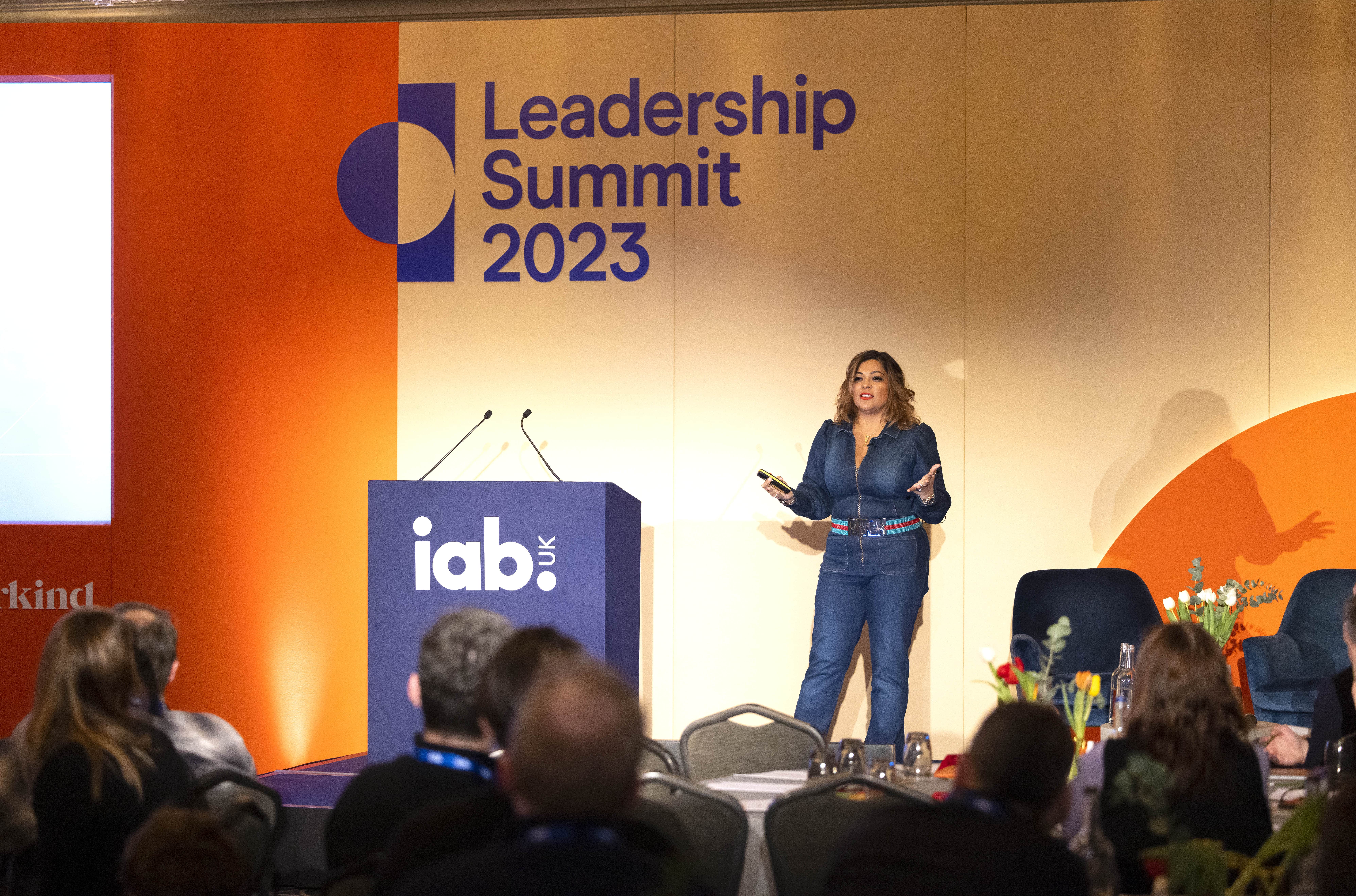 Dr Cristina de Balanzo, Board Director of Walnut Unlimited, treated delegates to a fascinating walk through of how our brains work. "Our brains are designed to feel, not to think", she explained and - with up to 3,500 decisions made every day - we rely on cognitive biases that influence our rationality and judgement. Of the hundreds of biases that have been discovered, de Balanzo picked out six and explained the role they play in our decision making - including familiarity bias, the ambiguity effect, and confirmation bias - all of which we need to navigate in the decision making process.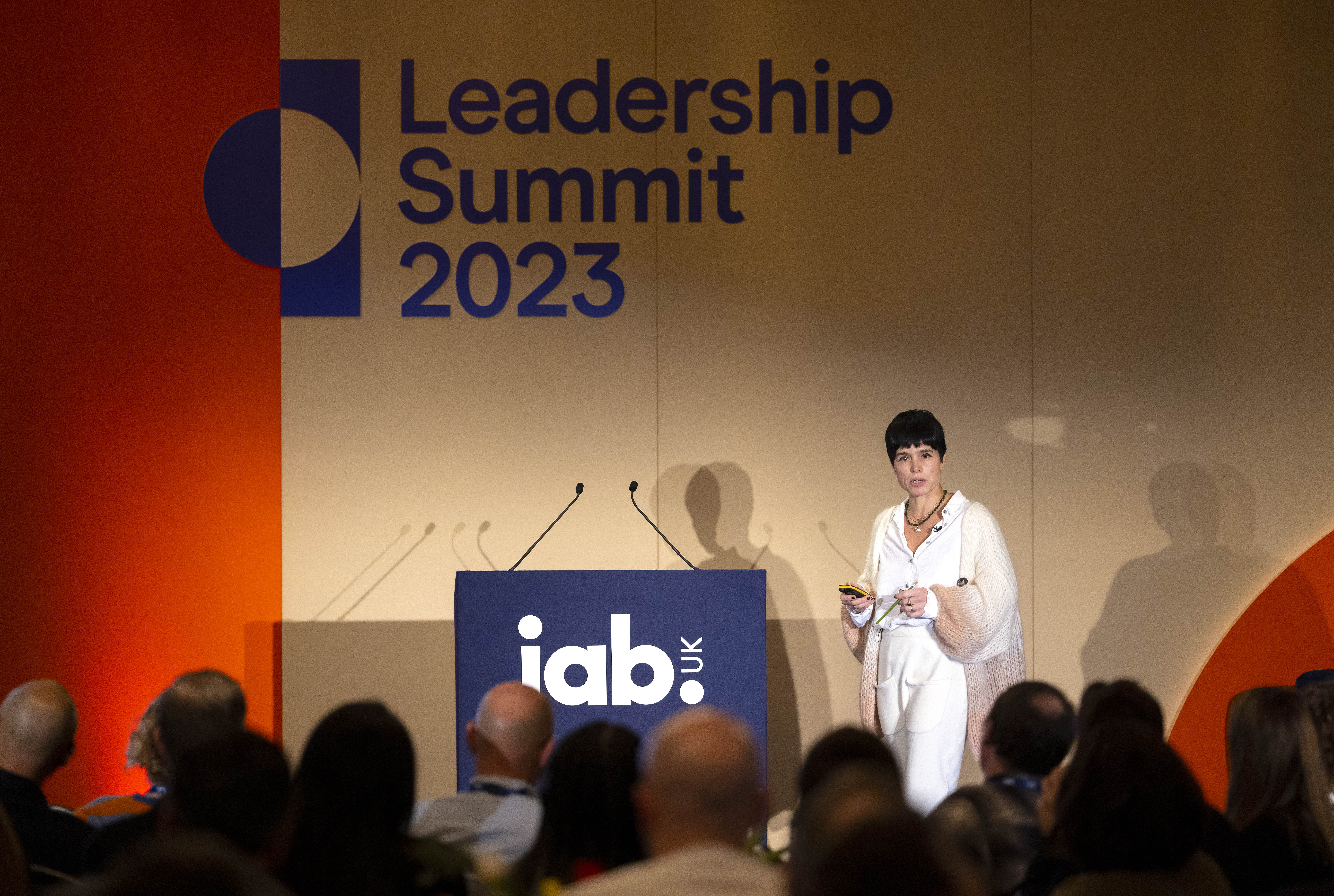 Wrapping up day one of Leadership Summit, Kay Cossington, the FA's Women's Technical Director, inspired delegates with a brilliant talk on how and why the Lionesses won the Euros last summer. As she put it, victory was a result of "transformational change" within women's football and a growing awareness that "the fabric of the women's game was very different to the men's". By giving the women's technical team the autonomy to "make our own decisions in our own way", they were able to create a standalone culture for the team, a technical strategy that was right for women's football, and its own blueprint for success. This spanned small but significant changes such as ensuring players were equipped with bras that fitted and that they didn't have to wear white shorts, to big structural shifts such as the women's team being able to pick and hire its own manager. Cossington's final words of advice? "Be different, take risks, and be brave."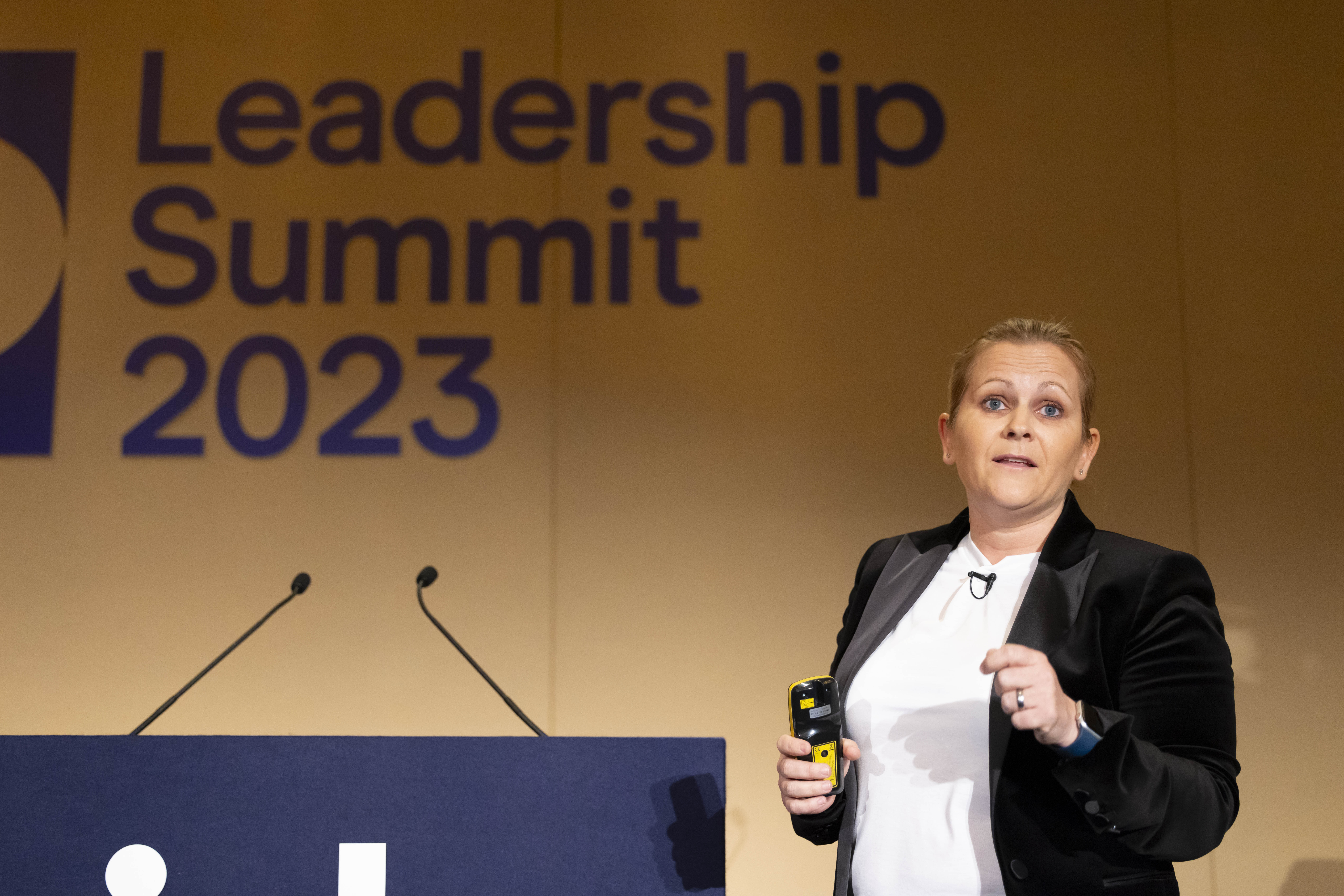 Day two - morning 
Kicking off day two, clinical psychologist, author and TikTok sensation Dr Julie Smith shared how her accessible approach to mental health education has taken social media by storm -  her videos  have amassed half a views and resulted in a book 'Why Has Nobody Told Me This Before?'. She spoke about everything from how to deal with criticism, handling stress and the five key mechanisms we can all put in place to help improve our mental health: good nutrition and sleep, exercise, social connection and routine "These areas are used as weapons of war because [removing them] can break people. If we create a lifestyle when we're not prioritising those things we wonder why we start to struggle. If you get those right you can start to work on the more complex stuff."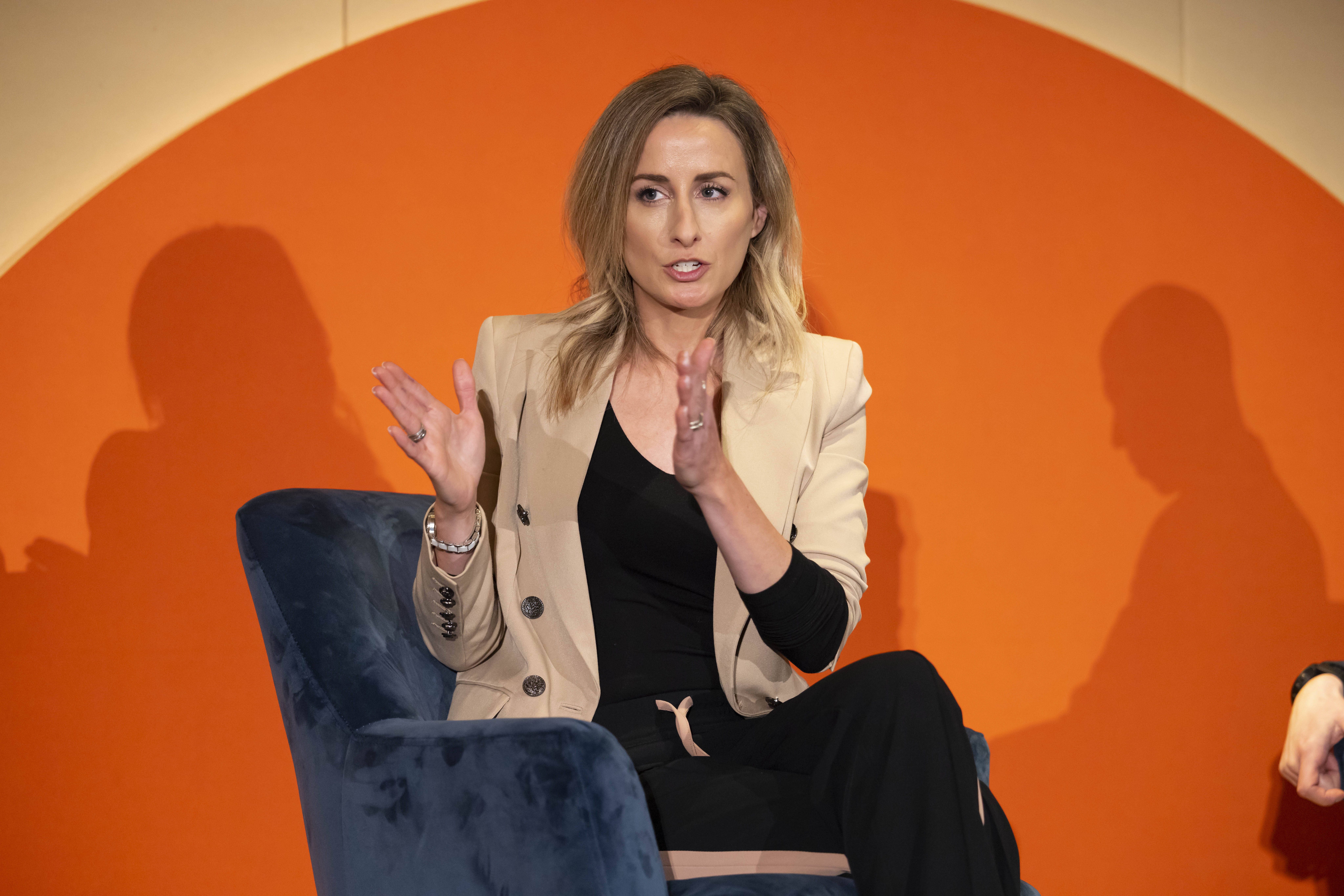 LADBible Group's Thom Gulseven was up next, exploring "how we've all become digital broadcasters". He reflected on how social media has changed in the past 10 years, saying that we've gone from posting pictures of our cats to "watching videos in huge amounts". Gulseven focused on how platforms and publishers have embraced the "one to many" relationship that the growth of video has created. From establishing a strong sense of brand across video content, to harnessing iconic repeatable format points, and swiftly tapping into new trends such as using generative AI, Gulseven gave delegates insight into how LADBible is using video to resonate with a Gen Z audience.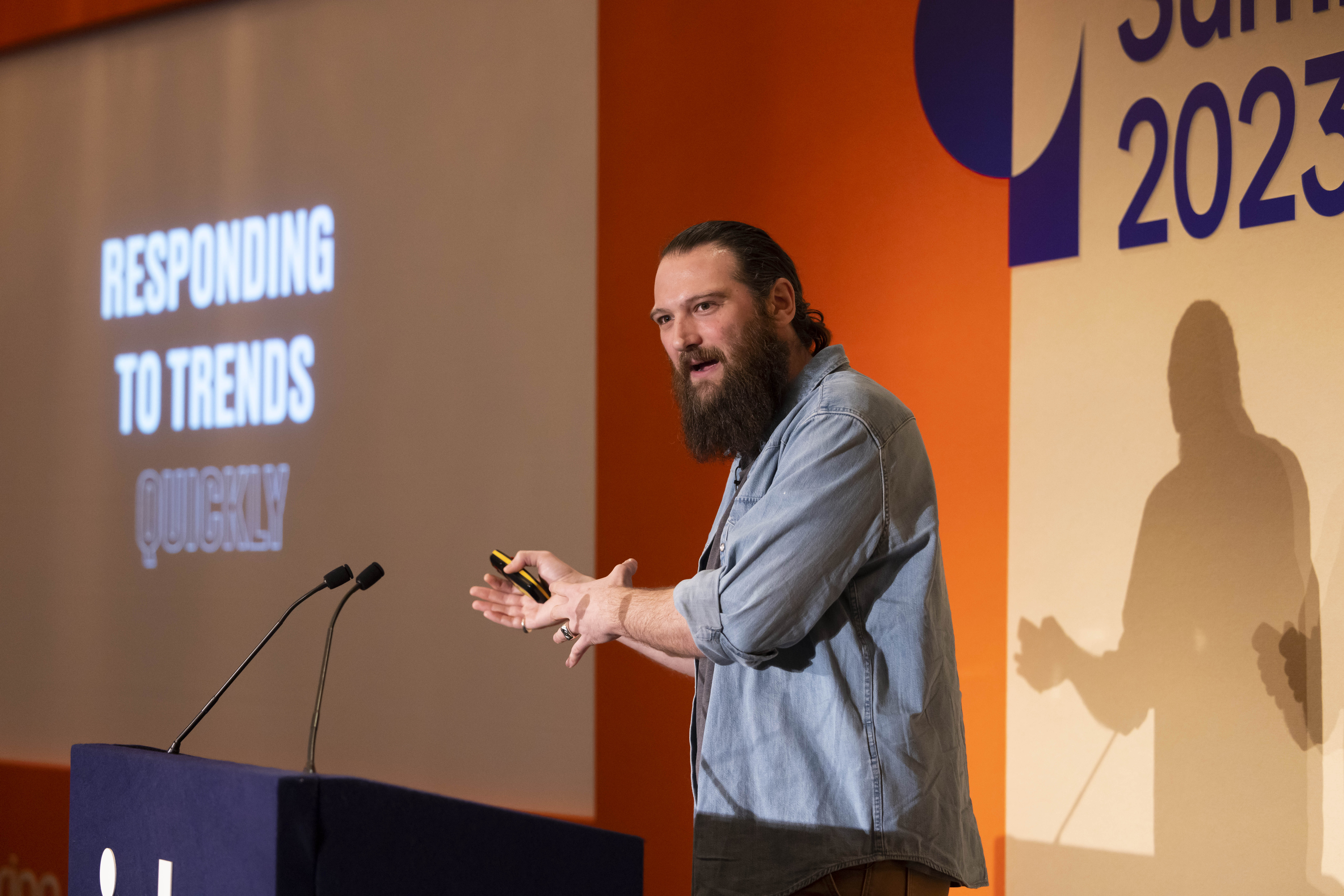 Women in their midlife were in the spotlight when the IAB's Sophia Haynes sat down with Jacquie Duckworth, co-founder of Uninvisibility and Visible Start, an organisation that helps women in their midlife get back into the workforce. The WPP-supported programme launched in lockdown and in the first phase 85 women spent eight weeks studying 30 modules, followed by the opportunity to apply for 20 roles at WPP. Duckworth urged business leaders to recognise the great life experiences of women over the age of 45, reminding us that companies which have women in their midlife in senior positions are more successful: "Bring us back into the workplace and give us a chance to shine. Let multi-generational teams work together." But she stressed this shouldn't be a tickbox exercise: "Don't hire a wrinkly biddy and stick her in the corner. The culture has to change in the workforce to embrace that we are, actually, rather fantastic."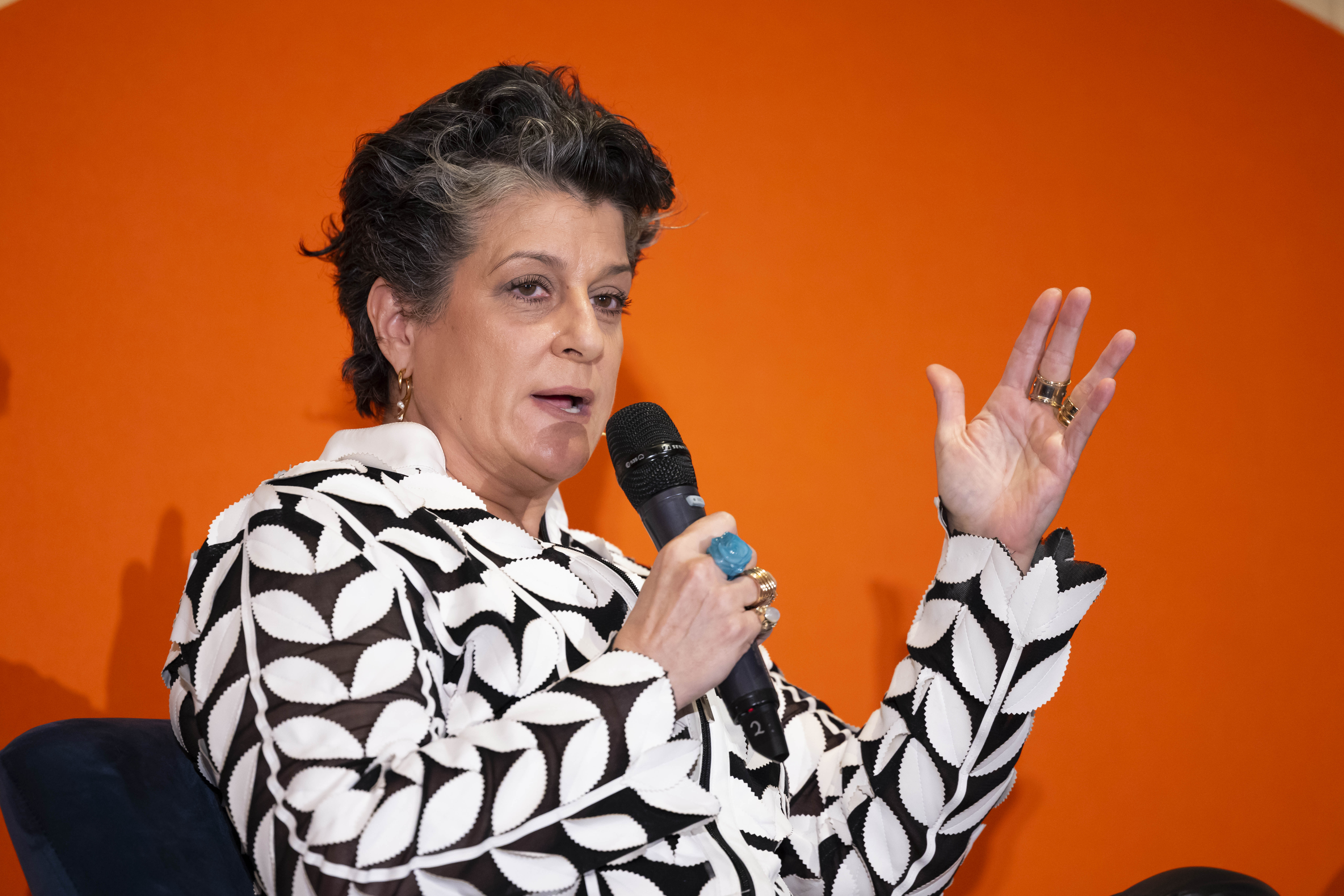 The final session of 2023's Leadership Summit saw our Non-Executive Director Roisin Donnelly sit down with Yilmaz Erceyes, CMO of Premier Foods, for a conversation spanning understanding consumers, measurement and the value of agency partners. Discussing marketing in the context of the cost-of-living crisis, Erceyes said that Premier Foods has launched a campaign spanning its portfolio based on an understanding of "what our consumers will value in today's environment - how to create delicious, affordable food".  He added: "What we've done well is switching to that growth mindset rather than a constraint mindset… how can we help [consumers] and what are the opportunities that we can find?" 
Why digital advertising works
Discover why digital advertising is effective for reaching your customers and building brands.