IAB UK Leadership Summit 2020: Day One Afternoon
Posted on: Thursday 05 March 2020 | IAB UK
Stopping sophisticated bot attacks committing ad fraud was on the agenda after lunch, with White Ops' CMO Dan Lowden and Head of Detection Dimitris Theodorakis telling delegates how their company played a leading role in taking down the biggest botnet operation in history - 3ve. With three distinct strands, leveraging more than 1.8 million malware infected consumer devices at any given time, 3ve had the sophistication to look like millions of different humans in hundreds of geographical locations, explained Theodorakis.
In an unprecedented collaborative effort, White Ops involved 19 different companies from across the digital ecosystem, including Google and Facebook as well as the FBI and law enforcement from 10 different countries, to destroy the botnet operation. As a result, the eight people who created the botnet attack have been indicted on numerous different counts - the first time there has been criminal sentences served for digital ad fraud at this scale, disrupting the economics of cyber crime.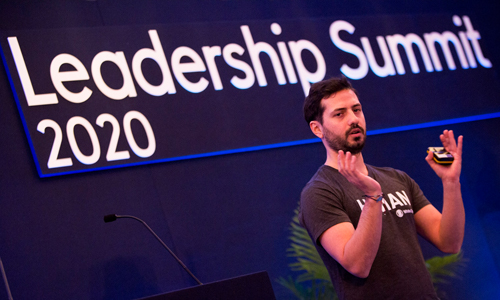 Closing the session, Lowden said that protecting against sophisticated bot attacks and ad fraud should be viewed as a cyber security issue rather than a measurement issue. "Cyber criminals are well funded and organised to follow the money so ad fraud will continue to be a significant and evolving challenge for digital advertising", he added. "The good news is through collective and comprehensive protection and industry collaboration, we can win the war against ad fraud."
Mark Howe, Google's Managing Director of EMEA Agencies, was up next discussing how marketers can adapt and thrive in a post-cookie world. With Google on a mission to build industry trust and put user-privacy at the heart of digital advertising, Howe highlighted the need for greater industry collaboration: "For years, we have spent too much time infighting and point-scoring off each other… but we all have a role to play to build a sustainable future for the industry."
With Google having recently announced that Chrome will be phasing out third-party cookies within two years, Howe called on everyone to get involved with Google's Privacy Sandbox. As he put it: "The whole ecosystem should engage with the sandbox and the industry should get involved in the W3C process." In his view, user privacy and control needs to be central to this and the future of the industry as a whole.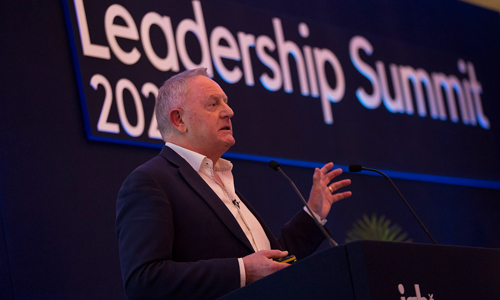 Following this, The Trade Desk's UK General Manager Anna Forbes and EVP, Chief Data & Trust Officer Sandeep Swadia took to the stage to explain how an open digital ecosystem can help advertisers to build relationships with customers. While "always on messaging can be deafening to consumers", said Forbes, "digital doesn't need to be a distraction". By harnessing the insight available via an open ecosystem, advertisers can "tell stories at the right time and in the right place". 
So why isn't it happening more often? According to Forbes and Swadia, marketers need to invest ad budgets more broadly across the digital ecosystem and use data to reach the right people, in the right context. While they advised publishers to be part of the open ecosystem and partner with other channels, they also highlighted the central role agencies play in driving business outcomes. They urged both to "not just take the easy option" but adopt an open approach in order to create joined up, contextual campaigns.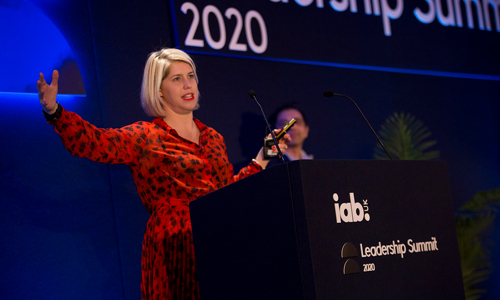 Last but by no means least, James Davidson, Founder and CEO of DTC company Tails.com gave delegates an insight into how he and his team have built a personalised dog food brand. Within just five years, Tails.com has grown to almost 10% of the dog food market; an achievement Davidson attributes to the brand's "one-to-one relationship with each owner".
With a personalised service driven by data, it's no surprise that digital advertising is a key part of Tails.com's strategy. In the early days of setting up the company, nearly all ad spend went to digital channels and, while it is a more balanced picture now, digital continues to play a central role for the brand - helping to fuel a phase of 'hyper-growth'. 
In the future, Davidson is keen to see how digital channels can be used to scale the value the brand gets from a face to face personal interaction with customers.