Does the HFSS online ad ban apply to your ad?
Posted on Tuesday 21 December 2021 | IAB UK
To help all parts of the digital ad industry understand what is and isn't covered by the impending ad ban, we've put together some easy-to-use guidance 
---
By answering the four key questions below, you can understand whether an ad will be subject to the HFSS online ad ban when it is introduced at the start of 2023. Please note that this is based on information that is available to us at the time of publishing (December 2021). View the guidance below and download it at the bottom of the page for a version that includes hyperlinks to further information.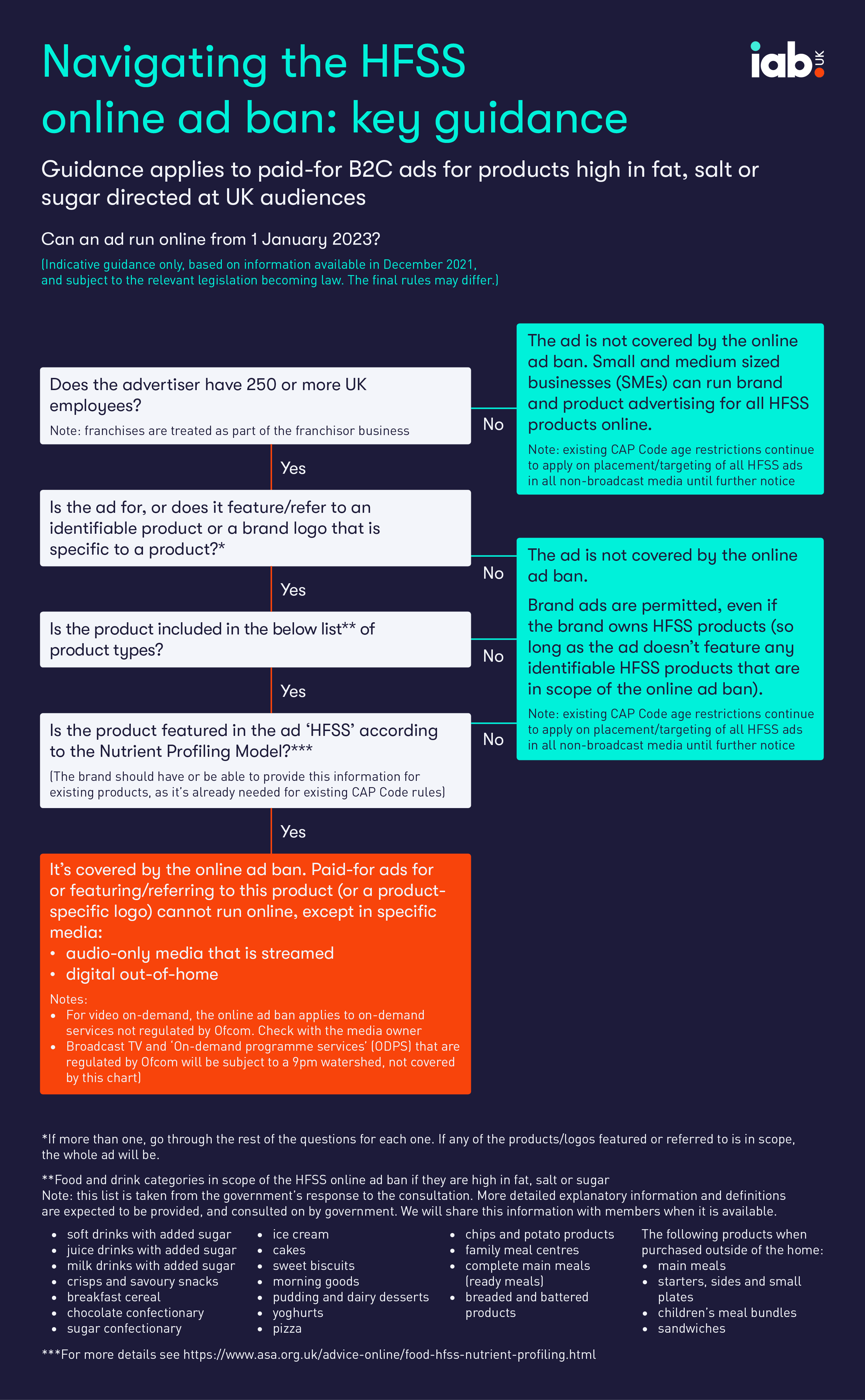 Why digital advertising works
Discover why digital advertising is effective for reaching your customers and building brands.