Digital set to account for 74.3% of UK ad spend in 2022
Posted on Thursday 28 July 2022 | IAB UK
UK ad spend rose 28.3% in Q1 2022, outperforming AA/WARC's April forecast, but inflationary pressures foreshadow a challenging market in 2023
---
The latest Advertising Association/WARC Expenditure Report shows a strong Q1 for UK ad spend with a year-on-year rise of 28.3%, reaching a total of £8.6bn and resulting in slightly improved outlooks for the year ahead. The first three months of 2022 outperformed expectations by 7.7 percentage points as all media recovered in comparison to the lockdowns of Q1 2021.
Online advertising has seen consistent growth and is forecast to account for 74.3% of all spend this year, in comparison to 73.5% in 2021. While growth was recorded across all media, online formats – notably search, display (including social) and classified – grew the most in absolute terms. 
The outlook for the total UK advertising market in 2022 has been upgraded to 10.9% growth, with total UK ad spend set to reach a new high of £35.4bn. 
Despite encouraging growth across most sectors, real growth in the UK's ad market is expected to be just 1.8% this year when accounting for inflation. Increased costs may affect marketing budgets as inflationary pressures are likely to continue into 2023.
The latest dataset suggests the UK's ad market will grow by a further 4.4% in 2023, to a value of £37bn, a 1.0 percentage point downgrade from AA/WARC's April forecast. Inflationary pressures and the rising cost of living, as well as geopolitical uncertainties, foreshadow a challenging market ahead for UK advertising.
Stephen Woodford, CEO, Advertising Association, commented: "It is encouraging to see growth in our industry over Q1, as the economy continues its recovery year-on-year following last year's COVID-19 lockdown. However, the pressures of inflation on living standards and economic growth are at the top of everyone's mind, and these rising costs may represent a real-term contraction of nearly 1% in 2023 for UK advertising investment.
"As the UK's political leadership changes, it is important to recognise the value that advertising brings to the economy in supporting competition, innovation and growth at this critical time. A consistent, evidence-led policy-making approach, with due consideration of industry views and expertise, will help create the conditions which encourage, not hinder, economic growth and will be integral to the ability for businesses to weather the challenges of the coming year. Together with WARC, we will continue to monitor advertising expenditure results and provide guidance for our industry and policy decision-makers within the UK government."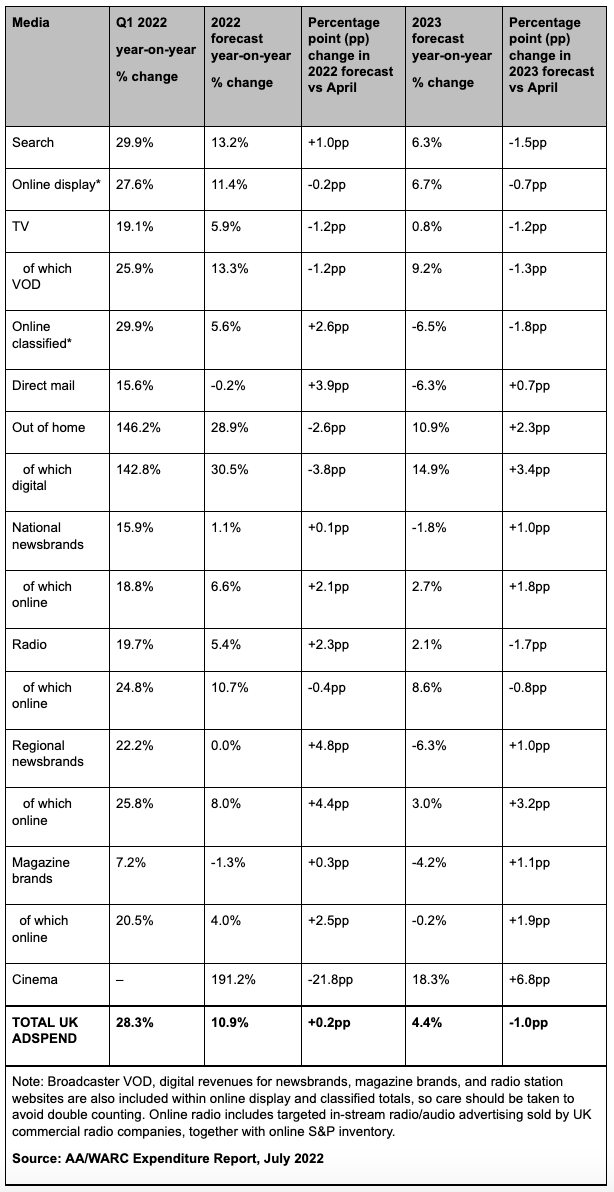 Why digital advertising works
Discover why digital advertising is effective for reaching your customers and building brands.