Amy Fox, Product Director at Blis, explains what Apple's iOS 14 means for brands and consumers
We've all heard the hype – iOS 14 is coming. In fact, some updates have already arrived. But what does it all mean? And how will it impact brands and consumers? 
In short, Apple's operating system underwent it's annual update last September, with more changes due soon. As always, there's lots of improvements for the user, including redesigned widgets, improved search functionality and enhanced translation. This latest update also gives users more control over how their data is used by advertisers in particular.
Over the past number of years, Apple has ramped up the privacy features in its products and iOS 14 doesn't deviate from that pattern. The latest update includes a key change that will impact the mobile advertising industry: the restriction of IDFA sharing.
Tell me more about IDFA
Identifiers For Advertisers (IDFA) are Apple's in-app version of the cookie and are anonymised identifiers that remain consistent for a single consumer across the different apps installed on their phone. They facilitate the mobile advertising industry to frequency cap and attribute and measure campaign performance.
With the iOS 14 update, apps will only have permission to access the IDFA when the app has advertising embedded into its content. Apps that use IDFAs to collect data in the background will no longer be permitted access to the data.
In addition, every app will be required to attain direct user consent through an Apple dialogue popup, asking users if they would like to enable tracking across apps and websites. This is different from the current situation where users can provide consent through the operating system rather than each individual app. This more stringent mechanism means users will have to accept permission for each individual app once the update has been completed.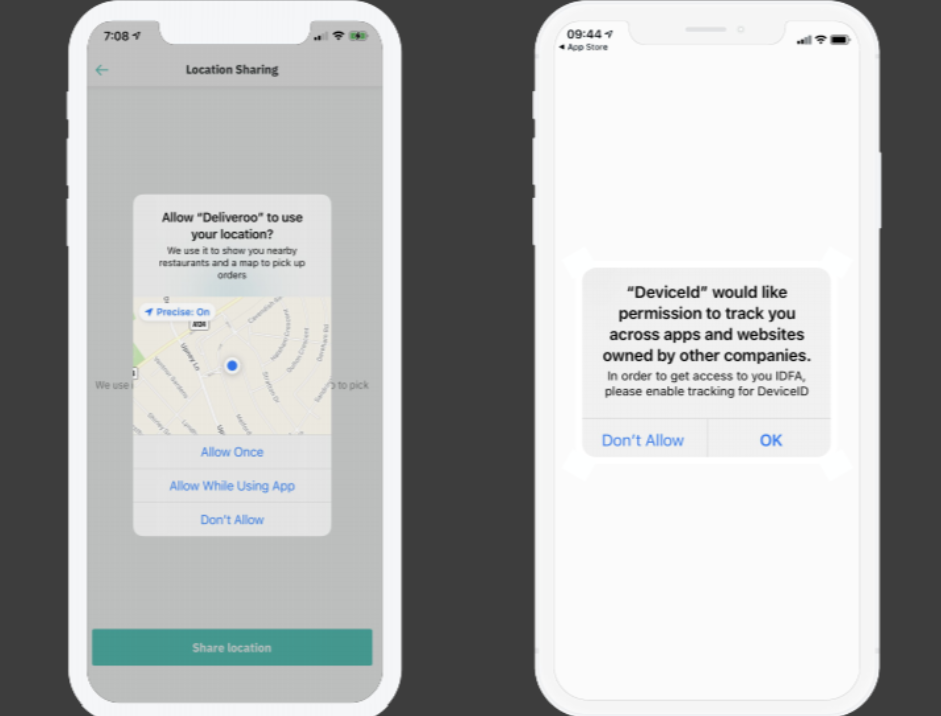 How does that impact advertisers?
This change is a challenge for mobile marketers because accurate data is key to ensuring efficient and effective advertising campaigns. That's not to say that mobile advertising will stop, but the scale and potential for precision targeting will diminish. The key will be how many consumers will choose to opt-in across all of their apps.
Apple has given app developers the opportunity to introduce their own pop up messages before the official operating system pop up appears. This provides brands with a chance to educate their users on the importance of permitting them access and can outline the value exchange that occurs in the app.
We know that this update from Apple is going to disrupt the mobile advertising industry and we anticipate more changes over the course of the next few years from both them and other tech players, as Google phases out cookies and more privacy regulations start to emerge around the world.
That's why our team at Blis has been diversifying our product suite and tech stack for some time and planning for the future, before it arrives. Based on previous privacy changes, including GDPR and CCPA, we're prepared and ready to be agile and adapt. For the past number of years we've invested in location-rooted technologies that aren't necessarily IDFA reliant, including our Smart Scale and Smart Homes technology, which use Wi-Fi and residential IP addresses to help us scale our data.
We know that giving consumers more transparency and control over their data and privacy options is the right move for the industry. What we don't know, and what we can't predict, is how users will react. We'll have to wait and see. But rest assured we'll follow up to break down what happens after it launches.
Posted on: Monday 8 March 2021