Overview
of our first Nonference
A big thank you to everyone that was involved in #Nonference – it was a fantastic event and everyone had the chance to experience something out of the ordinary. Here's a little insight into our day via numbers:
29 hours of activity in just one day thanks to 42 sessions jam-packed with learning and fun

Over 800 people through the doors of Tobacco Dock

62% of attendees were advertisers or agencies

246 people voted on the Mind Ideas Hack Pitches

The Rezonence Robot poured over 150 pints in 2 hours

Over 200 attendees took part in Q LIVE

120 Trump masks worn taking the Trump test

436 pieces of LegoTM to educate delegates on Blockchain

408 Ferrero Rocher consumed by delegates enquiring about Gold Standard
Nonference Wrapped Up
Nonference most definitely landed. Taking place on 1 November 2018 at London's Tobacco Dock the first event of its kind had over 29 hours of immersive, exhilarating and interactive programming where 800 guests from brands and agencies were encouraged to participate in our range of sessions - 'don't take notes take part'.
Want to see what happened? Take a look at all the stimulating content we crammed into the day in our wrap up video. Want to know more?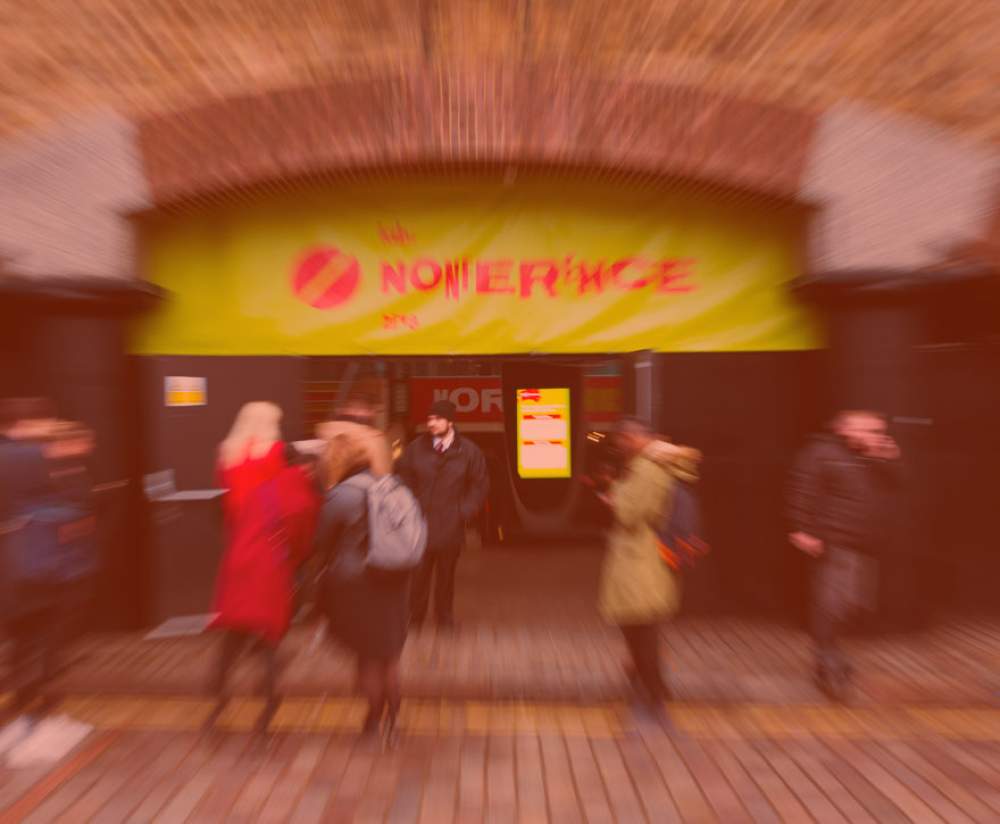 Nonference Podcast Specials
Do we have a treat for your ears. Not one but TWO podcasts full-to-busting with Nonference content.