Advanced Programmatic
(Registration 08:45 - 09:00)
IAB UK Headquarters, 67 - 68 Long Acre, London, WC2B 5NF
Not a member yet?
From events to training to research, find out what becoming part of the IAB means for you and your team.
Become a Member
Event Overview
Come along to this advanced course for a comprehensive look at buy side programmatic, regulation and the use of data, how publishers monetise their inventory, attribution models, plus how to go about creating and assembling a dynamic creative ad campaign.
What will you learn?
How tech stacks work together and the value they add
Regulation and walled gardens on the collection and use of data
Sell-side technology monetising inventory in the most effective way
How a dynamic creative ad is assembled and served
Attribution models that are used in programmatic campaigns
Who is this course is for?
Sell-side: Heads of Sales and Programmatic and below
Buy-side: Heads of Digital, Account Directors and Data Specialists
Advertisers: Marketing Executives and Marketing Managers
Agenda
9:30
Building a buy-side programmatic tech stack
An introduction into how brands assemble a technology stack and where programmatic technologies add value – including technical and product requirements.
10:15
Data collection & segmentation in a walled garden world
GDPR, ITP 2.0 and e-Privacy are making data collection increasingly challenging, this section looks to explore the considerations around 1st, 2nd and 3rd party data in a world of walled gardens and how to integrate those into a programmatic strategy.
11:15
Selling, bidding and optimisation
We will cover:
Programmatic selling – including how publishers manage multiple demand sources and how header bidding has changed the way inventory is bought

Header bidding – how buyers employ SPO to reach an impression for the best price

Supply path optimisation – you will decide how a publisher should prioritise their ad server, and/or use header bidding
13:30
Dynamic creative
An in-depth look at how an ad gets assembled dynamically through programmatic and the different technologies that are required, including a specific focus on setting up rules and integrating feeds.
14:15
Attribution & analytics
A deep-dive into different attribution models and how to bring data together to create a better understanding of campaign performance.
15:15
A programmatic future
We will explore the future of programmatic, encompassing connected TV, OOH, radio, print, walled gardens and regulation.
16:00
Bringing it all together
A summary of the day, with a discussion on what you've learned and any outstanding Q&A.
Meet the trainer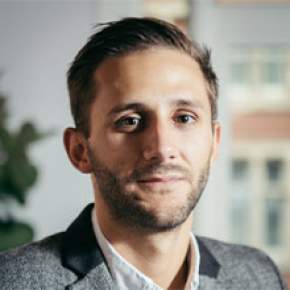 James Diba
Senior Client Partner, The Programmatic Advisory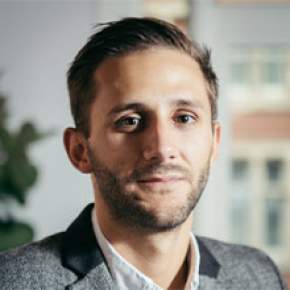 James Diba
Senior Client Partner, The Programmatic Advisory
James has over six years of experience working in high performing programmatic teams, having previously held roles at iProspect and Xaxis, where he was responsible for the strategy and planning of multi-market programmatic campaigns. James is a Senior Client Partner at The Programmatic Advisory.