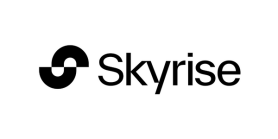 Skyrises' Pride Month initiative fosters awareness, inclusivity & lasting change
Business Area
Communication, Culture, Wellness, Work life
Key focus
Gender, Sexuality
Overview
During Pride month our team at Skyrise wanted to do something that would raise awareness not only amongst our team but that we could take away and share with our inner circles away from the workplace.
We wanted to do something that didn't feel tokenistic and would also genuinely help us on our journey to becoming more aware and respectful of people's choices.
We held various awareness sessions across the month where we learned about all the communities represented within the LGBTQ+ acronym, the history of PRIDE, pronouns and the differences between sexual and gender identities.
We held a flag awareness session learning about the many LGBTQ+ flags and what the colours stand for, a couple of quizzes and trivia sessions around what we had learned throughout the month and inclusive language swaps.
We reached out to local charities to find out what great work they do around our area to support LGBTQ+ communities.
What did you set out to achieve?
We set out to achieve a couple of things. To raise awareness and further our learnings through having conversations around the subject. Pride month seemed a great opportunity to start these conversations but we also pledged to carry on these conversations around gender and identity. We have team members who are LGBTQ+ and we wanted to show them that we support and champion their identity and choices and that Skyrise is a safe space to work where our team can be themselves.We want everyone to feel respected, empowered and a sense of belonging.
Describe how the initiative works
Our approach at Skyrise is organic and homegrown, we want it to feel genuine and not performative. Our monthly awareness sessions are called 'Coffee and Conversations' the theme is different every time. 'Coffee and Conversations' are very informal, where no subject is taboo. During our session we discussed different sexual and gender identities and the difference between the two. The session built confidence as it's a subject many of our team were worried about getting something wrong or offending someone, we managed to really raise our awareness and learn so much. We had a pronouns 101 session and lots of history around how Pride started, the Stonewall riots and why Pride is still very much needed today. We also learned about language swaps and trivia sent in our weekly culture round-ups.
Tell us about the practical steps
As the landscape of diversity, equity and inclusion is continually evolving we wanted to ensure we had the correct up to date information to share with our team. I have undertaken some deep dive training with myGworks Work Pride, which was a week long global event with training, shared lived experiences and awareness sessions. Also various training sessions from The Other Box. These factors have helped me deliver awareness sessions to the team at Skyrise.
We reached out to local charities to find out the great work they do around our area to support LGBTQ+ communities;
Albert Kennedy Trust: LGBTQ+ youth homelessness charity working with young people aged 16 - 25 who are struggling with their housing situation or living in hostile environments after coming out.
Rainbow Mind: a collaborative service between Mind and Mind in Salford aiming to tackle mental health issues for individuals within the LGBTQ+ community.
Stand for Socks: a local charity who for each pair of socks bought they donate a pair of socks to people in need.
This initiative had no budget apart from some money for a drink or snacks to accompany the session. We did make donations to the local charities.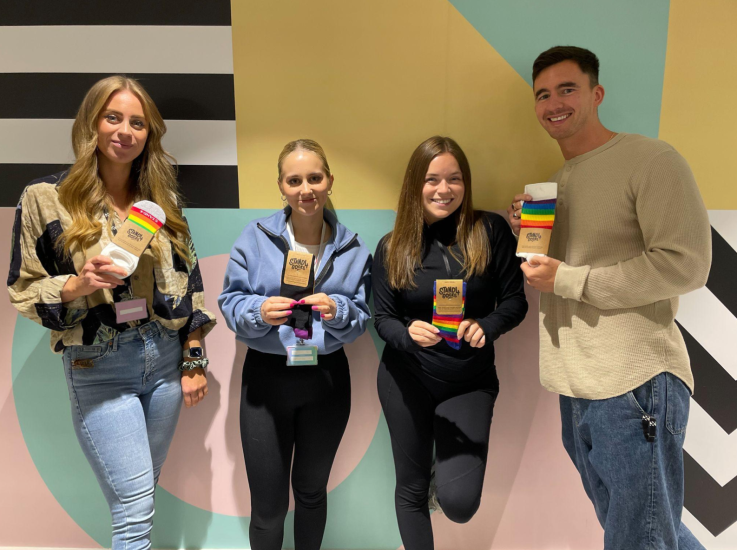 What positive impact has this initiative had?
We've had great feedback and engagement from our team regarding coffee & conversations awareness sessions and the team have felt more confident carrying on conversations outside of the workplace.
What did you learn that could help others?
All our awareness sessions are optional to attend and these have been gaining in numbers that now over 60% of our Manchester team take time out of their day to attend, with more wanting to attend. All information and facts covered from our awareness sessions are saved onto a shared drive where they can be accessed by our team at any point. We also encourage our team to share these with their inner circles, friends and family. We wanted to start a ripple effect that would continue after Pride month was over.
We have learned how to actively listen to each other and more importantly to respect over understanding and a person is not defined by an acronym. There's still a long way to go, this is forever learning but I feel Skyrise has started the journey to become more inclusive.
How will you make the benefit of this initiative endure?
We have carried on the conversations after Pride month has ended especially around gender identity. We're all more mindful of the language we use and we're trying to incorporate language swaps updating outdated terms that could offend. Some of our team have incorporated our pronouns in their email signatures, showing that we are safe and living in solidarity with the LGBTQ+ community.